News
CAPABLE helps frail Seniors find ways to live independently
Tue, 26 Feb 2019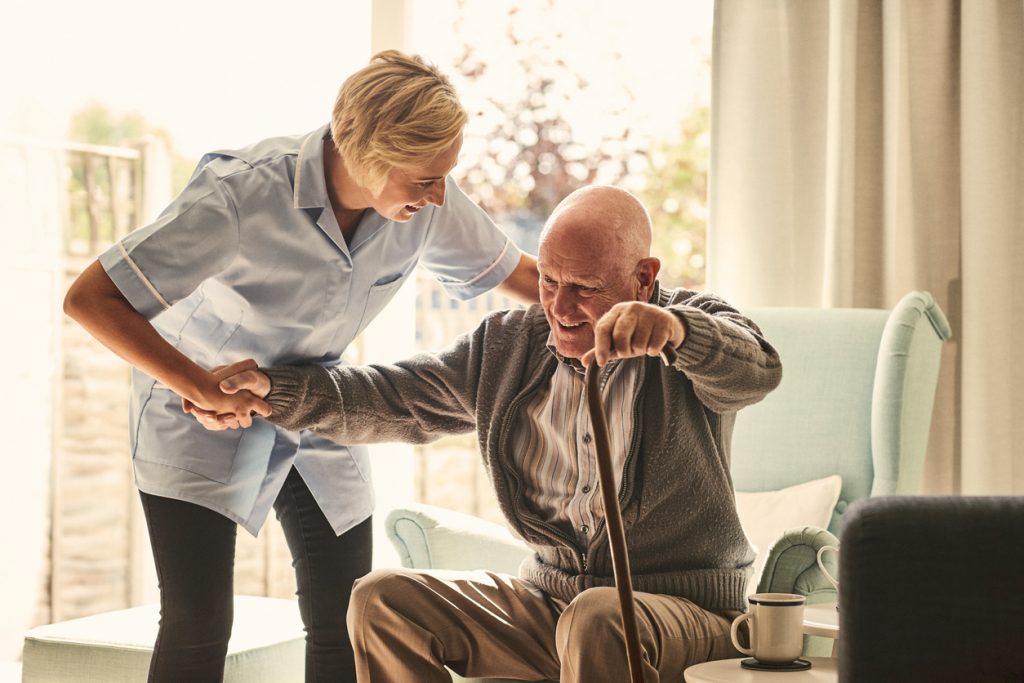 Johns Hopkins innovative CAPABLE program – that allows seniors to remain at home, functional and safe as they age – was featured in a Kaiser Health News piece entitled Frail Seniors Find Ways to Live Independently. 
The article features new research showing that CAPABLE provides considerable help to vulnerable seniors who have trouble with "activities of daily living" — taking a shower or a bath, getting dressed, transferring in and out of bed, using the toilet or moving around easily at home. Over the course of five months, participants in the program experienced 30 percent fewer difficulties with such activities, according to a randomized clinical trial — the gold standard of research — published this month in JAMA Internal Medicine.
Sarah Szanton, who developed CAPABLE, attributes the positive results to several program elements. Instead of telling an older adult what's wrong with them, a mainstay of medical practice, CAPABLE staff ask older adults what they'd like to be able to do but can't do now. Seniors often say they want to cook meals for themselves, make their beds, use the stairs, get out of the house more easily, walk around without pain or go to church.
The focus then turns to finding practical solutions. For someone who wants to cook but whose legs are weak, that could mean cutting vegetables while sitting down before standing up at the stove. A bed may need to be lifted on risers and a grab bar positioned between the mattress and box spring so a person can push herself up to a standing position more easily. Or, a nurse may need to go over medications and recommend potential changes to a person's primary care doctor.
It also turns out to be a cost-effective investment. For every dollar spent on CAPABLE, nearly $10 in combined savings accrues to Medicare and Medicaid, largely because of hospitalizations and nursing home placements that are prevented, research by Szanton has shown. (Many CAPABLE participants are eligible for both government health insurance programs because of their low incomes.) The average program cost per person is $2,825, far below the average $7,441 monthly cost of a semiprivate room in a nursing home in 2018.
Learn more about the CAPABLE program.