News
Coronavirus: 5 Questions about Safe Snacking
Mon, 20 Apr 2020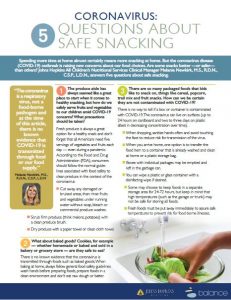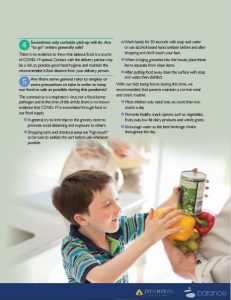 While we're all spending more time at home, we are probably also snacking more. Are some snacks better—and safer—than others?
Melanie Newkirk, a registered dietitian, nutritionist and the clinical manager of Johns Hopkins All Children's Hospital Nutritional Services, provides answers to five questions about safe snacking and how we can keep our food as safe as possible during these challenging times.
Click here to view and download.