News
Coronavirus: Face Masks and Other Protection
Tue, 5 May 2020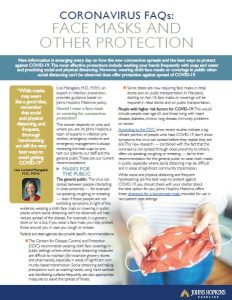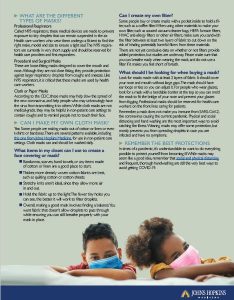 Although most Americans continue to shelter in place to protect themselves from the coronavirus and "flatten the curve," many others find themselves needing to go into public spaces. While scientists and public health experts advocate for hand-washing and social distancing as the best way to avoid getting COVID-19, they also provide guidelines for wearing cloth face masks or coverings in public when social distancing can't be observed.
Lisa Maragakis, M.D., M.P.H., associate professor of medicine and the senior director of infection prevention at The Johns Hopkins Hospital, offers the latest recommendations from Johns Hopkins experts on making the most effective masks and how to wear them.
Click here to view and download.