News
Coronavirus: What to do if I feel sick?
Mon, 13 Apr 2020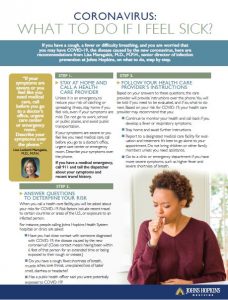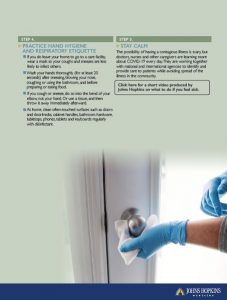 If you have a cough, a fever or difficulty breathing, and you are worried that you may have COVID-19, the disease caused by the new coronavirus, here are recommendations from Lisa Maragakis, M.D., M.P.H., senior director of infection prevention at Johns Hopkins, on what to do, step by step.
Click HERE to download the 2-page PDF.