News
Coronavirus: When COVID-19 Enters a Busy Household
Tue, 28 Apr 2020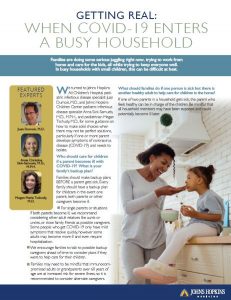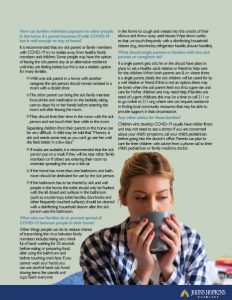 Many families are doing some serious juggling, trying to work from home and care for the kids, all while trying to keep everyone safe and healthy. For those living in households with small and school-age children, this can be quite challenging, at best.
Three Johns Hopkins faculty members offer some guidance on how to make solid choices when there may not be perfect solutions, particularly if one or more parent develops symptoms of coronavirus disease (COVID-19) and needs to isolate.
Click here to view and download.