News
GE Aviation to Provide Johns Hopkins HealthCare to Manufacturing Facility Employees
Fri, 20 May 2016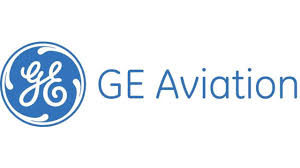 Baltimore, May 20 2016 – Johns Hopkins HealthCare Solutions today announced that it has signed an agreement with GE Aviation, a leading provider of commercial and military jet engines and components worldwide, to supply work-site employee health and wellness services to the company's 2,700 employees at its manufacturing facility in Lynn, Massachusetts.
Johns Hopkins Health and Wellness Centers have for more than 20 years provided high-quality care to tens of thousands of employees at more than 50 corporate sites, operating in nearly 30 states. The Centers benefit employees by significantly reducing their out-of-pocket medical expenses, transportation costs, and out-of-work time.
"We appreciate the opportunity to work with GE Aviation, which is an innovative company that understands the value of providing cost-effective, high-quality care to its employees at the work site," says Mark Cochran, PhD, executive director of Johns Hopkins HealthCare Solutions, the division within Johns Hopkins Medicine that manages the centers.
Providing its employees with on-site health care services from one of the world's leading medical institutions reinforces GE Aviation's long-term commitment to its Employee Health and Wellness initiative. The Johns Hopkins-managed GE Employee Health & Wellness Center will be staffed by a full-time Johns Hopkins nurse practitioner, who will provide employees with a diverse array of programs and services, including:
●occupational health services;
●urgent care services;
●employee engagement and targeted wellness programs.
The Lynn location will provide employees with easy access to their physicians and care teams. It will offer an online component that enables employees to easily schedule appointments, communicate with providers, receive pertinent clinical information, earn points for wellness challenges, and much more.
"We are pleased to collaborate with Johns Hopkins and be able to leverage the outstanding health care provided by this institution," says Dr. Michael Lappi, GE Aviation medical director. "This is a great example of the programs we strive to provide to our employees to help them lead healthier and productive lives."
About Johns Hopkins Medicine
Johns Hopkins Medicine (JHM), headquartered in Baltimore, Maryland, is a $7.7 billion integrated global health enterprise and one of the leading academic health care systems in the United States. JHM unites physicians and scientists of the Johns Hopkins University School of Medicine with the organizations, health professionals and facilities of The Johns Hopkins Hospital and Health System. JHM's vision, "Together, we will deliver the promise of medicine," is supported by its mission to improve the health of the community and the world by setting the standard of excellence in medical education, research and clinical care. Diverse and inclusive, JHM educates medical students, scientists, health care professionals and the public; conducts biomedical research; and provides patient-centered medicine to prevent, diagnose and treat human illness. JHM operates six academic and community hospitals, four suburban health care and surgery centers, and more than 39 primary and specialty care outpatient sites under the umbrella of Johns Hopkins Community Physicians. JHM extends health care into the community and globally through Johns Hopkins Home Care Group, Johns Hopkins Medicine International and Johns Hopkins HealthCare. The Johns Hopkins Hospital, opened in 1889, has been ranked number one in the nation by U.S. News & World Report for 22 years of the survey's 26-year history. For more information about Johns Hopkins Medicine, its research, education and clinical programs, and for the latest health, science and research news, visit www.hopkinsmedicine.org.
About Johns Hopkins HealthCare Solutions
Johns Hopkins HealthCare Solutions is a business group within Johns Hopkins Medicine that connects the marketplace to the innovative, evidence-based products, programs and services derived from the work of the research clinicians at the schools of Medicine, Public Health, and Nursing. The Solutions team also facilitates and manages consulting and collaborations with industry leaders to accelerate innovation that improves the health of individuals and populations. Johns Hopkins HealthCare Solutions' work in occupational health and corporate wellness are supported by a diverse array of corporate partners including ViiMed, BH-Works and Wellness Corporate Solutions.