News
ARTICLE: Help Your Employees Manage Their Weight
Thu, 5 Feb 2015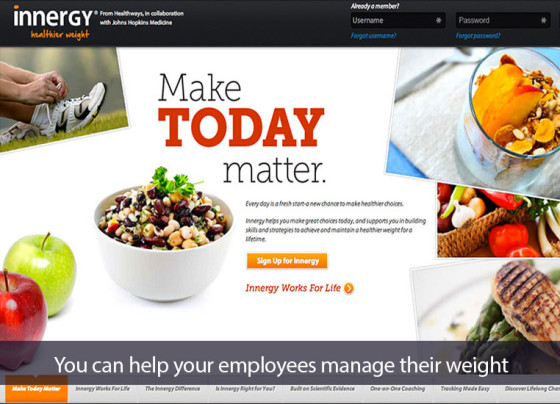 Obesity is an international epidemic that adversely affects the health of people of all ages. A healthier weight helps support the overall health of an individual and can improve quality of life. But if you are going to be able to sustain weight loss over the long term, then you must enjoy the healthy habits that you used to lose that weight. . Innergy's approach to lasting weight loss is unique, focusing on the simple joys of eating well, moving more, and changing one's mindset.
The Innergy®, two-year employee wellness program designed for sustained weight loss. It was developed in collaboration with Johns Hopkins Medicine. Innergy® focuses on three critical phases of weight loss – active weight loss, maintenance and independence – to ensure long-lasting behavior change. The program recognizes that one size does not fit all and provides a personalized, long-term plan for weight loss.
This strategy, which recognizes that one program approach does not fit everyone, provides a personalized, long-term plan for weight loss that ensures long-lasting behavioral changes.
Components
The Innergy weight management program, developed and offered by Healthways—a wellness and disease management company based in Nashville—is based upon an important Johns Hopkins clinical trial that demonstrated that a weight-management program that employs highly trained and specialized coaches who consult by telephone one-to-one with its members  and that is complemented by a customizable, interactive website, was generally as effective as comparable in-person programs in achieving at least a 5-percent reduction in body mass that was sustained at two years.
Innergy® Coach
Innergy coaches participate in a Johns Hopkins-approved training program that includes training in weight-loss science, behavior change, and motivational techniques. Innergy coaches meet members by telephone wherever the members' diet and exercise habits currently are, and guide these lifestyle choices wherever members want them to be. Innergy coach calls help members stay motivated by informing them about the latest developments in nutrition and exercise.
Convenient Access
Members can connect with their coaches anytime, anywhere, at times that suit their schedule.
Tools and Resources
Simple-to-use, interactive online and mobile tools make it easy for members to track and view progress. Plus, recipes, flexible meal plans, health tips, and more are easily/instantly accessed.
Powerful Learning
Each week, a new Learning Focus is pushed to members' customized Innergy web portal, helping them master skills and strategies that have been proven to lead to success.
Inspiration and Support
Members share ideas and inspiration on line, anonymously, safely, and securely with other Innergy members who have similar goals and everyday challenges.
Read About the Program Innovator
---
---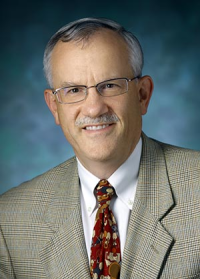 Lawrence J. Appel, MD, MPH
C. David Molina, M.D., M.P.H. Professor of Medicine
Professor of Medicine, Epidemiology and International Health (Human Nutrition)
Director, Welch Center for Prevention, Epidemiology and Clinical Research
Principal Investigator/Johns Hopkins POWER Weight Loss Clinical Trial
Larry Appel is recognized nationally for his truly illustrious and pioneering work designing and implementing clinical trials whose outcomes have moved the needle on health care issues like hypertension, diabetes, and nutritional supplements. In 2011, Dr. Appel and his colleagues at the Johns Hopkins University schools of medicine and public health completed a clinical trial that demonstrated that telephone coaching and online resources worked as well as in-person counseling to reduce participants' body weight by at least 5 percent—weight that they were able to keep off for at least two years. The results, published in the New England Journal of Medicine, were considered a breakthrough in the effort to make an impact on the national epidemic of obesity.
Their Solution: After the trial, Dr. Appel and the Johns Hopkins HealthCare Solutions team worked with industry partner Healthways to commercialize the clinical trial's protocol, so as to create an international weight-management program called Innergy®. Not only is this academic/industry collaboration bringing an innovative program to the employer marketplace—including Johns Hopkins—it is also advancing the perennial Hopkins's goal of translating research into lifesaving advances.