News
How to manage stress from COVID-19
Thu, 26 Mar 2020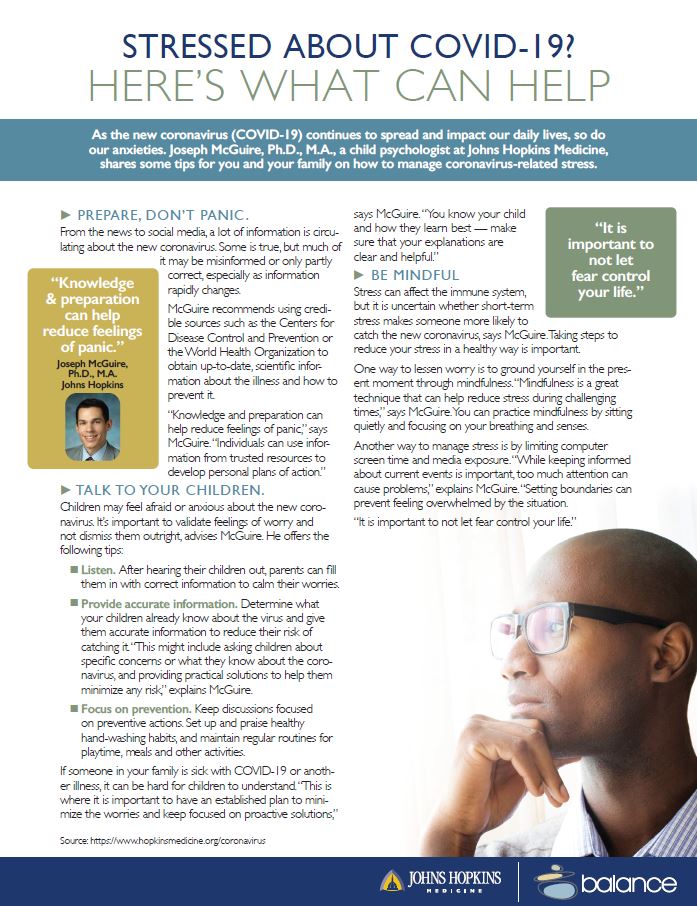 During times of crisis, it's more important than ever to have the tools and resources to maintain a healthy workforce and do our part to help keep our global community safe.
As the new coronavirus (COVID-19) continues to spread and impact our daily lives, so do our anxieties. Joseph McGuire, Ph.D., M.A., a child psychologist at Johns Hopkins Medicine, shares some tips for you, your employees and their families on how to manage coronavirus-related stress.
Click HERE to download the PDF.