News
Johns Hopkins and Under Armour Collaborate on Health and Fitness
Thu, 19 Jan 2017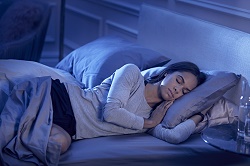 Johns Hopkins clinicians have come together with Under Armour to provide clinical and research-based guidance in four key pillars of health and wellness — sleep, fitness, activity and nutrition — to inform and empower Under Armour's connected fitness community, the world's largest digital health and fitness community of more than 190 million registered users.
The collaboration between Johns Hopkins Medicine and Under Armour began in 2015 with the formation of an advisory panel that now includes eight Johns Hopkins physicians who are providing Under Armour with expert scientific and clinical consultation for its connected fitness strategy.
Click here for more details and to read the full press release.