News
Johns Hopkins Medicine To Manage Coastal Onsite Clinic
Thu, 29 Sep 2016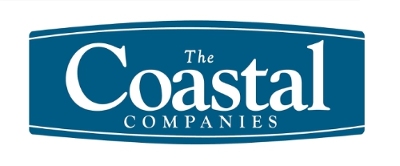 Baltimore, September 29 2016 – Johns Hopkins HealthCare Solutions, a part of Johns Hopkins Medicine, today announced the opening of its 55th onsite employee health and wellness center for The Coastal Companies. A leading processor and distributor of produce and dairy in the Mid-Atlantic region employing more than 1,000 people, The Coastal Companies has chosen Johns Hopkins to operate the crew member clinic at the company's 330,000 square foot food distribution center in Laurel, Maryland.
For decades Johns Hopkins has customized its high-quality care to meet the needs of more than 50 corporate partners, serving tens of thousands of employees in 26 states. Research has shown that the onsite clinics maintain a historically positive health care cost savings, and they benefit employees by significantly reducing their out-of-pocket medical expenses, transportation costs and time lost from work.
"We appreciate the opportunity to support The Coastal Companies' commitment to maintain a healthy workplace," says Mark A. Cochran, Ph.D., executive director of Johns Hopkins HealthCare Solutions. "By selecting Johns Hopkins to contribute to this effort, they are sending a message that the company wants its people to have daily access to nothing less than one of the world's leading health care institutions."
The Johns Hopkins-managed Crew Member Health & Wellness Center will be staffed by a full-time Johns Hopkins nurse practitioner. Among the services she will provide are routine and urgent care, onsite prescribing, preventive care, occupational medicine as well as ongoing employee wellness programs.
The Coastal Companies' onsite center also facilitates employees' on-demand, online connectivity to their onsite clinician and the ability to easily schedule appointments, get relevant clinical information, access their primary care physicians and participate in ongoing wellness challenges.
The Center also will provide employees access to Managing Cancer at Work, a unique approach to managing employee cancer care. Grounded in best practices in cancer management tested over many years at the Johns Hopkins Sidney Kimmel Comprehensive Cancer Center, Managing Cancer at Work is specifically designed for the workplace and is the first program to combine personalized nurse navigation with a unique web-based educational portal.
"We are excited to work together with Johns Hopkins, a truly world class organization, and open the Crew Member Health & Wellness Center – an onsite clinic where our people will have direct access to health and wellness services," said John Corso, CEO of The Coastal Companies. "We have grown because we take care of our customers, we take care of our people and we invest in our business. The Crew Member Health & Wellness Center is yet another way we hope to make our place a better place to work, to grow and to thrive."
About Johns Hopkins HealthCare Solutions
Johns Hopkins HealthCare Solutions is a business group within Johns Hopkins Medicine that connects the marketplace to the innovative, evidence-based products, programs and services derived from the faculty of the Johns Hopkins Schools of Medicine, Nursing and the Bloomberg School of Public Health. The Solutions team also facilitates and manages consulting and collaborations with industry leaders to accelerate innovation that improves the health of individuals and populations.