News
Johns Hopkins Researchers Rethink Long-Term Opioid Use for Injured Employees
Thu, 4 Oct 2018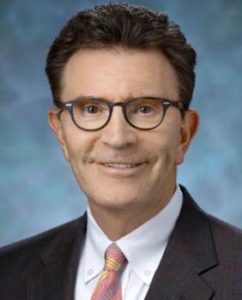 Dr. Edward Bernacki, Director of the Division of Occupational and Environmental Medicine at Johns Hopkins, shares his research regarding the impact of long term opioid use on employees injured at work in the December 2017 edition of the journal The Self-Insurer.   Previous studies have generally equated long-term opioid therapy with increased worker's compensation claims costs and lost work time. Yet as a physician, Dr. Bernacki recognized that opioids are an important component in the overall management of someone's intense pain caused by injury. And in many cases, that pain does not end at 30 days.
This research was therefore designed to wanted to take a closer look at how long-term opioid use affected the outcome of workers'compensation claims.  What did he find?  The opioid costs of the claimants whose prescriptions extended three months and more, compared to those prescribed opioids for less than 30 days, were significantly higher ($8,618 vs. $94), as were the average total cost per claim ($81,510 vs. $21,539). However, the data indicated that opioids did not independently account for this cost disparity. The higher cost of long-term claims presumably was due to the increased number of provider visits, medical treatments (including physical therapy, injections, and surgery) and medical surveillance costs required for employees with more severe underlying injury.
The most surprising finding was that almost all (over 98 percent) of the claimants—even those receiving opioids for more than three years—were released to work safely while continuing their opioid therapy. In fact, it's plausible that for someone recovering from a particularly severe injury, well-managed long-term opioid therapy may actually facilitate their return to work.  This finding—that long-term opioid use, in and of itself, does not preclude an employee's ability to work—revolutionizes how we think about managing pain after an employee sustains a workplace injury.  This study suggests that physicians do not automatically need to limit their opioid therapy to 30 days or less after injury and that employees can be returned to work safely while taking chronic opioid medications.
Read the full article here.  Download a PDF version of the full article here.
Click here to learn more about how an Onsite Clinic can positively impact your employees' health.