News
Maintaining Perspective During a Crisis
Tue, 19 May 2020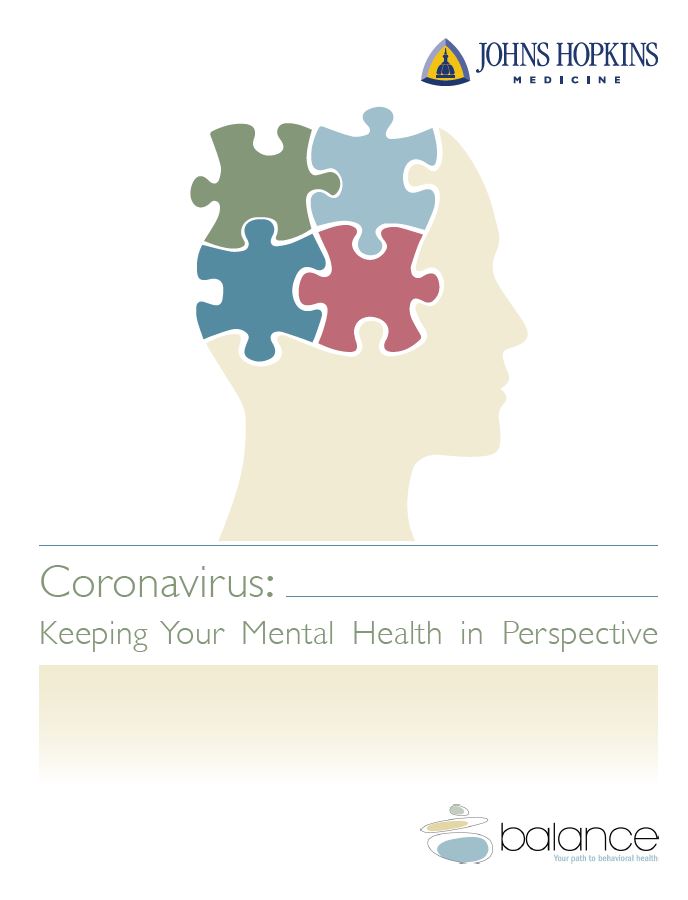 Job loss. Financial uncertainty. Juggling home schooling with work demands. Self-isolation and "quarantine fatigue."
For so many of us, our mounting stress and anxiety caused by the coronavirus pandemic are challenging our best efforts to maintain good mental and emotional health. It is important to recognize that there may be multiple, interconnected causes for these feelings, especially during this unprecedented crisis.
Johns Hopkins Perspectives, on which our Balance program is based, is a clinical approach that helps people understand the complexities of their mental distress. Perspectives provides mental health experts a comprehensive understanding of the nature and origin of an individual's distress, so they can develop a targeted, personalized treatment plan for the individual.
The Solutions team has collaborated with Matthew Peters, M.D., an assistant professor of psychiatry and behavioral sciences at the Johns Hopkins School of Medicine, to provide an overview of Perspectives, with cases that illustrate what your employees may be experiencing and how the Perspectives approach can address their mental and behavioral health concerns.
Click here to view and download.