News
Making Workplace Health Promotion (Wellness) Programs "Work"
Thu, 28 Mar 2019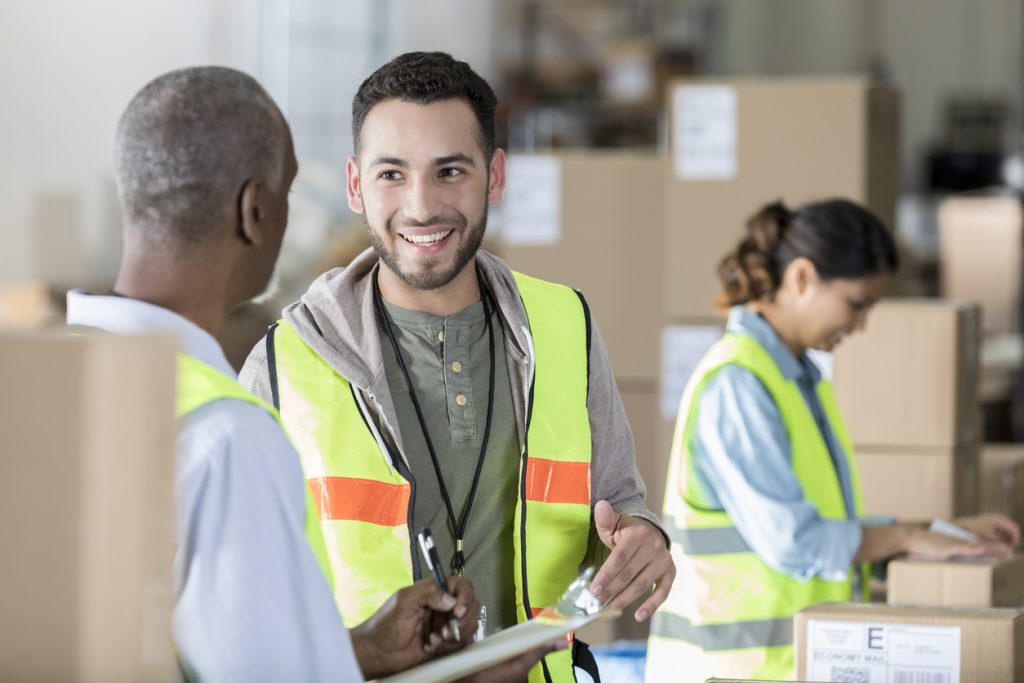 We hear it in the news almost daily: Most people are not exercising enough, a significant number are overweight and too many have risk factors—such as elevated cholesterol or high blood pressure—that can lead to heart disease, diabetes or other chronic illnesses. Employers – wanting to lower their healthcare costs and improve workers' health – are increasingly turning to workplace health promotion (also known as wellness) programs as a way to encourage employees to exercise, eat better, quit smoking and reduce their risk factors for chronic diseases.
But do wellness programs really "work"? In a project sponsored by the Robert Wood Johnson Foundation, researchers from the Institute for Health and Productivity Studies at the Johns Hopkins Bloomberg School of Public Health set out to define the key components of a great workplace health promotion program. In their article Making Workplace Health Promotion (Wellness) Programs "Work", they identified nine best practices that are essential to building a top-quality workplace health promotion program.
One Size Does Not Fit All
Workplace health promotion programs must be tailored to meet the unique needs of each organization and its employees – the size of the company, the nature of its business, and employee demographics. The right program for a company with an average employee age of 50 in multiple locations will be different than that for a business with a single location and an average age of 28.
Create a Culture Not a Program
Organizations that offer a only handful of unrelated initiatives (such as free flu vaccines and smoking cessation aids) instead of a fully integrated vision for workplace health promotion often see little impact on population health and well-being. Instead, best practice companies include health as part of the company culture. They incorporate health and well-being into the foundation of their organizations. At the best organizations emotional and financial health are also part of the wellness equation.
Use Incentives Wisely
Best-practice companies believe that incentives are most effective when used as a "carrot" to boost initial participation in health promotion programs; they become less effective as a strategy for maintaining long-term behavior change. Further, they believe that incentives should never be used as a "stick" to penalize workers for poor health habits or to discriminate against employees who are unable to participate in programs.
Make Wellness Convenient and Ubiquitous
The more ways employees can engage in health promotion activities, the higher the participation rate and the better the results. A wide variety of programs that are convenient for employees is key. The best strategy is to offer ways to engage the fit marathoner along with the reluctant couch potato and everyone in-between.
Relentless Communication
Best-practice employers use a variety of message channels, such as e-mail, newsletters, break room bulletin boards, and the company intranet. Social media and mobile apps have proven to be a successful means of reaching and engaging younger employees, while older workers or those whose jobs keep them away from the computer may prefer posters and mailed information.
Champions from the Top Down
Dedication to a culture of well-being trickles from the top down. The CEO and management from the senior level down to group leaders and factory floor managers have to "walk the talk." Leaders need to let employees know that not only is it OK to participate in health promotion programs, but that it is a priority for management.
Measurement by the Numbers—But Not the Ones You Might Expect
At many companies, upper management is sold on wellness by the promise that health promotion programs will save money on health care costs. But ROI is far from being the only important measure of a health promotion program's success.  Measurable benefits include increased productivity, reduced absenteeism, being identified as the employer of choice in a given community or industry, improved overall health risks of workers, and increased quality scores on products and services the organization offers.
Wellness is Not Built In a Day
Corporate wellness is a long-term commitment. Results from health and wellness programs may not appear until three to five years down the road. These programs also require active input from employees to evolve and grow. This evolution is helped along by surveys, open communication channels and continual reassessment of programs to make sure they are meeting the health and wellness needs of all workers.
To Err is Human: Learning from Mistakes
Mistakes are part of the learning experience and constant tweaking is necessary for success. Even with the best intentions, wellness leaders can't always predict which programs will be well-received and which will face resistance. The best companies modify and revise their programs as challenges arise.

Interested in wellness programs for your organization? Learn more about our Healthy.Works programs for employers.