News
Managing Cancer at Work Program earns CEO Cancer Gold Standard Accreditation
Thu, 10 Aug 2017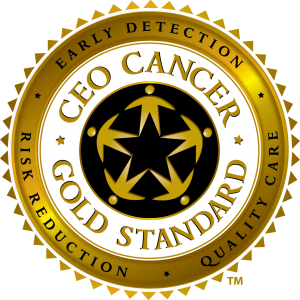 The CEO Roundtable on Cancer has accredited Johns Hopkins with the CEO Cancer Gold Standard™ recognizing its efforts to reduce the risk of cancer for its employees and covered family members.
The Johns Hopkins Managing Cancer at Work program is an innovative health care benefit program that supports employees and their managers. Having had positive results internally, Managing Cancer at Work is now available to employers throughout the United States. Current clients include companies in industries ranging from automobile and aviation & aerospace to pharmaceuticals to information technology and manufacturing.
The CEO Roundtable on Cancer, a nonprofit organization of CEOs, founded by former President George H.W. Bush, created the Gold Standard to recognize employers for taking exceptional health and wellness measures on behalf of their employees and family members. Over 200 private, nonprofit and government employers in a wide range of industries have earned Gold Standard accreditation.
"CEO Cancer Gold Standard accreditation is further testament that Johns Hopkins Hospital efforts to improve health begins with improving the health of their own employees," said Robert A. Bradway, chairman and chief executive officer of Amgen and chairman of the CEO Roundtable on Cancer.
To earn Gold Standard accreditation, an employer must establish programs to reduce cancer risk by taking concrete actions in five key areas:
Emphasize prevention by prohibiting tobacco use and supporting tobacco cessation efforts;
Promoting physical activity, healthy nutrition and weight management;
Providing health insurance options that include detecting cancer at its earliest stages, ensuring access to quality care and participation in cancer clinical trials;
Promoting employee awareness of these initiatives;
Supporting the needs of cancer survivors in the workplace.
Learn more about Managing Cancer at Work and how it can benefit your organization.