News
Practicing Wellness While at Home
Mon, 6 Apr 2020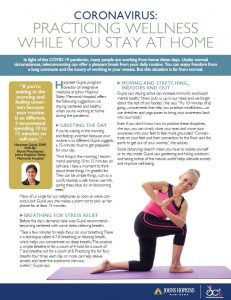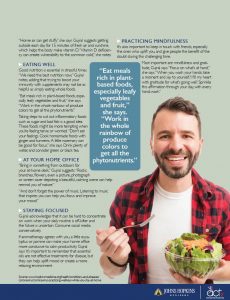 In light of the COVID-19 pandemic, many people are working from home these days. Under normal circumstances, telecommuting can offer a pleasant break from your daily routine. But this situation is far from normal.
Harpreet Gujral, program director of integrative medicine at Johns Hopkins' Sibley Memorial Hospital, offers suggestions on staying centered and healthy while you're working at home during the pandemic
Click HERE to download the 2-page PDF.