News
Johns Hopkins' Rebekah Montcalmo presents at 2018 IBI Annual Forum
Wed, 21 Feb 2018
Integrated Benefits Institute, the leading research organization in health and productivity, welcomes Rebekah Montcalmo to its 2018 IBI Annual Forum. Rebekah, who directs Employer Programs at Johns Hopkins HealthCare Solutions, will speak about workplace behavioral health assessment and triage to connect at-risk employees to the right community/health resources.
The 2018 IBI Annual Forum will convene more than 500 employers, suppliers and other thought leaders to explore innovative solutions to the challenging and ever-evolving issues in the health, wellness and productivity space. The Forum will be held March 12 to 14, 2018, in San Francisco.  Learn more about the conference here.
Learn more about Johns Hopkins' employer Solutions here.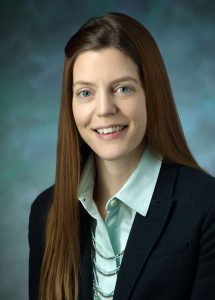 Rebekah Montcalmo, MBA