News
Work Stride and Novartis honored for Most Valuable Collaboration
Tue, 16 Apr 2019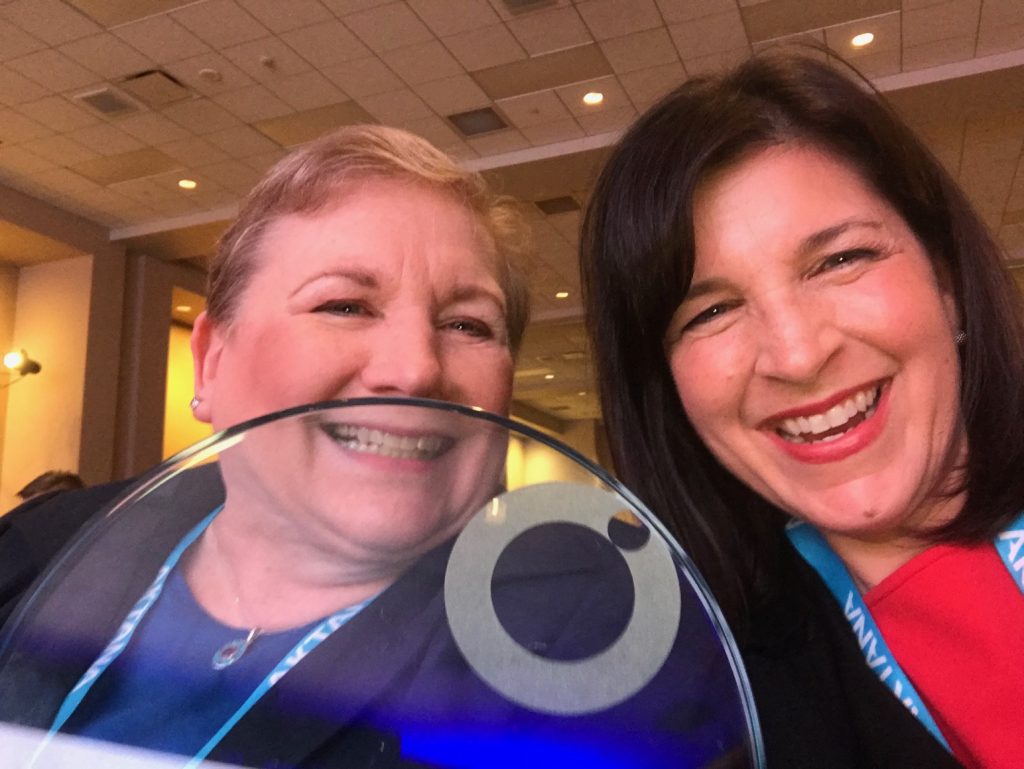 Photo: Work Stride co-developer Lillie Shockney celebrates with Dawn Aubel, Director of Global Patient Relations for Novartis
Work Stride: Managing Cancer at Work and Novartis were recognized as the Most Valuable Collaboration at the 2019 eyeforpharma Awards on April 16th. This award recognizes innovative collaborative initiatives (between two or more pharmaceutical companies or between pharmaceutical companies and other entities) that have made a meaningful contribution to improving people's lives and which clearly bring a new proposition to customers and/or healthcare systems, create new value and redefine what is possible in the pharmaceutical industry with a degree of lateral thinking.
eyeforpharma Philadelphia is the most significant global meeting for pharma executives to meet, learn, network and do business to embrace value-based care, build new relationships and destroy silos. More than 800 industry decision makers from Sales, Marketing, Patient Engagement, Patient Advocacy, Medical Affairs, Market Access and RWE functions come together with patients, payers, healthcare providers, health start-ups and cutting-edge solution providers.
The video below highlights our award-winning collaboration.

Click here to learn more about Work Stride: Managing Cancer at Work.