News
Work Stride Co-Developer Lillie Shockney Named 2020 Master Educator
Mon, 11 May 2020
Work Stride: Managing Cancer at Work co-developer Lillie Shockney, RN, BS, MAS, has been named among the 2020 PM360 ELITE 100 in the Master Educators category. Now in its sixth year, the PM360 ELITE (Exceptional • Leaders • Innovators • Transformers • Entrepreneurs) awards were established to recognize individuals who have made a significant impact on the healthcare industry throughout their careers.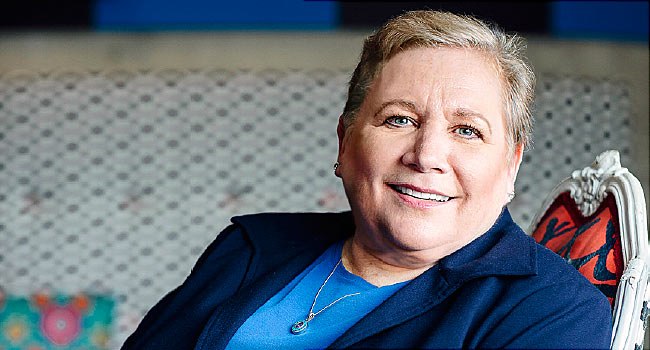 Lillie, a two-time breast cancer survivor, is one of the leading cancer nurses in the United States, working tirelessly to improve the care of breast cancer patients globally.
Lillie is nationally and internationally recognized for her work in patient advocacy and a multidisciplinary approach to patient-centered oncology care, emphasizing the importance of beginning survivorship care at the moment of diagnosis. As a seasoned oncology nurse, oncology nurse navigator and former director of the Johns Hopkins Hospital Breast Center, she put her own treatment experience to work, counseling patients newly diagnosed with breast cancer. These experiences ultimately led her to recognize the critical role that oncology navigation plays in improving the patient experience, treatment adherence and overall outcomes.
Lillie is the co-founder and program director of the Academy of Oncology Nurse and Patient Navigators (AONN) and the co-founder and vice president of the national nonprofit organization Mothers Supporting Daughters with Breast Cancer, which has served tens of thousands of families nationally and internationally since its founding in 1995.
In 2010, Lillie was inducted into the Maryland Women's Hall of Fame, by the Maryland Commission for Women, in recognition of her accomplishments locally, regionally and nationally in the field of breast cancer care. In 2016, she was named a University Distinguished Service Professor (of Breast Cancer), the first time in the history of the institution that a hospital nurse has been so recognized.
Click here to learn more about Work Stride: Managing Cancer at Work.