Mental Health Needs are Rising…
How Are You Addressing the Growing Needs of Health Plan Members?
Over the last several years, mental health has become one of the biggest drivers of health care costs for payers. Mental health needs have risen dramatically and more than 50% of people struggle to access the care they need. In addition: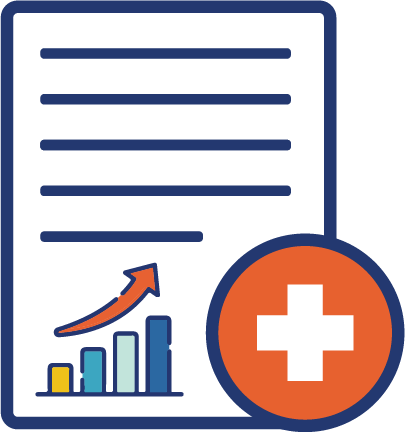 Mental health and chronic conditions interact with each other to increase risk and cost.
Individuals with a chronic health condition are at higher risk for depression and anxiety.
People with chronic conditions and mental health issues are more likely to have avoidable utilization, incur higher costs and not manage their conditions well.
People with depression have an increased risk of cardiovascular disease, diabetes, stroke, pain, Alzheimer's disease and other conditions.
Navigating available resources is challenging for patients who need support, especially for those who have one or more chronic conditions, and is often further complicated by trying to find in-network providers who are accepting new patients.
What's the Solution? 
To address rising mental health needs, it's vital for health plans to utilize a proactive, preventive approach that provides easy access to mental health support before members reach a crisis point. Learn how one health plan addressed increasing mental health issues with a 3-pronged approach that included:
Raising awareness of mental health services
Optimizing their network of mental health providers
Implementing the Balance™ mental health program to complement existing benefits
And the results? Of those employees who participated:

Download our case study to learn more about how Balance can help address the growing mental health needs of health plan members.
Please complete this quick form to download the Case Study.