Balance Perspectives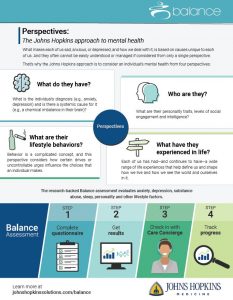 What makes us sad, anxious, or depressed and how we deal with it, is based on causes unique to each of us.  And they often cannot be easily understood or managed if considered from only a single perspective. That's why our Balance program considers an individual's mental health from four perspectives.
Interested in learning more? Visit Balance.
Click here to read more about the Johns Hopkins approach to mental health.