Balance Supports Families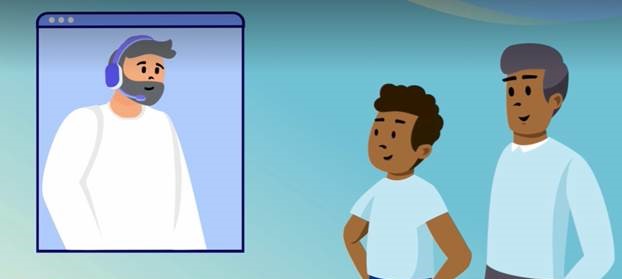 When it comes to your employees' overall well-being, the mental health of their family plays a significant role. Balance™ offers your employees and their families a convenient, easily accessible way to get the care they need.
The U.S. Surgeon General has recently advised about the mental health crisis among our nation's youth. If your employee has an adolescent child (age 10+) who needs help, a Balance-trained, expert Care Concierge can work with them to get the support they need, quickly and conveniently. Because when children feel better, their parents do, too.
And if your employees need support for themselves, Balance is here for them too. Balance uses a quick and easy survey, based on Johns Hopkins science, to paint a comprehensive picture of each participant's unique life history, health risks and personal situation. Based on the results of the initial survey, Balance lets your employees determine the steps they want to take to start feeling better. They can:
Access skill-building educational content
Have a virtual mental health chat — anytime, 24/7
Talk to a Balance program-trained Care Concierge, who can ensure they get the support that's right for them
Get connected to in-network resources and learn how to take advantage of other benefits you already offer, such as your Employee Assistance Program
Interested in learning more? Visit Balance.