Collaborators DRAFT PAGE
Organic Innovation from Johns Hopkins Medicine
Johns Hopkins Medicine has been at the forefront of clinical discovery and scientific advancement for over 100 years. The Johns Hopkins HealthCare Solutions team helps harness the power of emerging innovation and channels discovery into commercial products. The 'products' offered by the Solutions team are Johns Hopkins-born and -bred.
The Solutions team encourages entrepreneurial thinking and co-develops products with Johns Hopkins faculty after vetting the market need and product opportunity. Co-developing scalable products to improve health allows our faculty access to new opportunities, new revenue streams, new data sources and enables them to expand their reach.
Models of Collaboration
Johns Hopkins HealthCare Solutions collaborates with faculty under four different models
Co-development model – The Solutions team will identify a market need and seek out faculty to design and guide product development.
Alliance model – Many Johns Hopkins faculty have validated algorithms, pathways, programs and protocols in need of commercial alliances in order to advance the work to a scalable format. The Solutions team will productize the work to facilitate use at Johns Hopkins as well as to enable commercial use for other health systems.
Distribution model – Many faculty have content, protocols, and learning modules that other institutions wish to incorporate. The Solutions team will license, package, disseminate and remunerate on behalf of the faculty to help support their effort and mission.
Venture model – Faculty with an invention suitable for spin off into a start-up may wish to pilot their product at Johns Hopkins, typically in exchange for an equity share in the new company for Johns Hopkins.
The Story of Balance
Balance is a personalized, therapist-supported, digital, behavioral health solution for employers and health plans who want to offer a proactive mental health program to care for their employees or members. The goal is to provide an easy, accessible method to tend to emotional wellbeing. Just like physical health must be monitored and cared for, Balance reminds participants that their mental health is equally important. They take an assessment to identify areas of stress and risk. A Care Concierge is then available to help them connect with the right resources and care. Coupled with a 24/7 chatbot and a Virtual Reality-based stress management program, Balance offers a truly unique offering to the marketplace. This is the story of how it came to be.
Large employer customers requested a product to address mental health needs.
Solutions engaged Dr. Matt Peters and Dr. Paul Kim to work with us to design and develop a solution that we could pilot and study.
The Balance product evolved, and now includes a Johns Hopkins Perspectives-based assessment built on our Care Pathways (chronic condition management) platform, paired with care coordination and a 24/7 chatbot.
We added a stress management program from Dr. Neda Gould, called CenteredVR, to expand Balance offerings and extend our reach through a new medium, Virtual Reality. Through CenteredVR, Balance users are immersed in a calming environment which optimizes learning the skills of mindfulness to reduce the stress response.
Balance is a product created in response to market demand. It is a good example of our co-development model of collaboration with Johns Hopkins faculty, to expand our offering and our reach.
Through this collaboration with Johns Hopkins faculty, the Balance program makes available the expertise of the highest-ranked Psychiatry department in the U.S. to populations nationwide.

Dr. Matt Peters

Dr. Paul Kim

Dr. Neda Gould
The Story of Jasper
Insert story of Jasper. Insert story of Jasper. Insert story of Jasper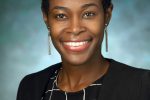 Marissa Alert
The Story of Analytics
Insert story of Analytics. Insert story of Analytics. Insert story of Analytics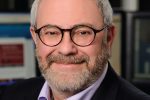 Dr. Jonathan Weiner
Other Collaborators
Other collaborators go here.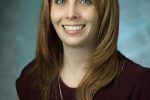 Dr. Kelly Dunn