Consultants Bring Research to Practice
Johns Hopkins experts bring their knowledge to the world,
supporting the health care mission of leading health systems, plans, and large employers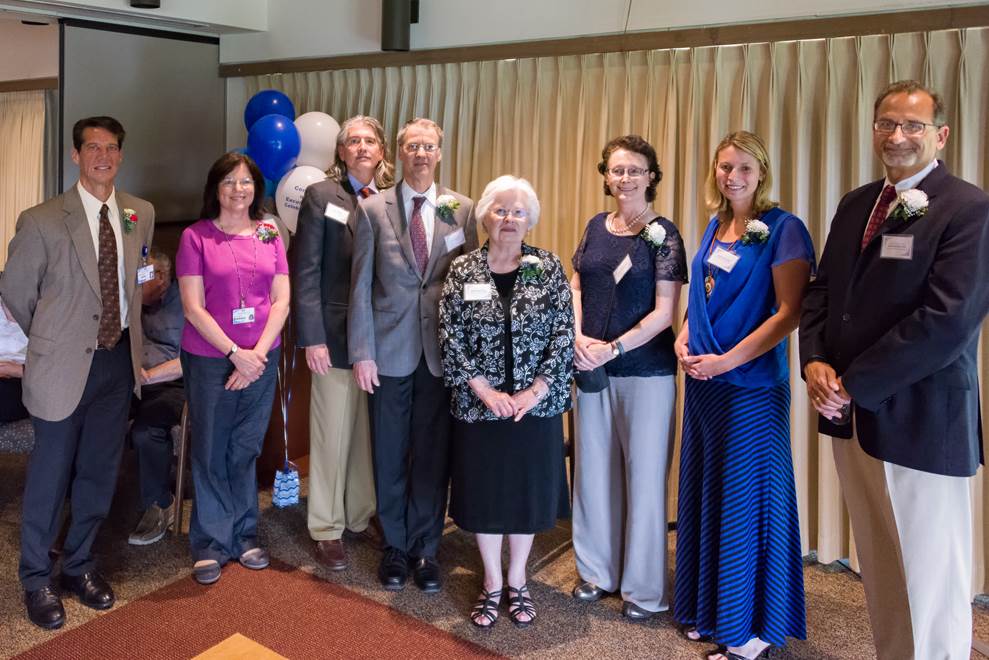 Broadmead is a private, not-for-profit continuing care retirement community, serving about 500 residents on a sprawling campus just north of Baltimore City. Two years ago, the leadership at Broadmead—which already enjoys the Center for Medicare and Medicaid Services' highest possible rating—had a vision to be recognized as a leader in the care of persons with dementia and in the training and support of their caregivers. It was vital that the services they provide would be based on an innovative and comprehensive approach to dementia care, so that each resident being treated with dignity, respect and compassion.
To help them achieve their vision, they reached out to Johns Hopkins faculty experts—Betty Black, P.h.D., Deirdre Johnston, M.D., Kostas Lyketsos, M.D., and Quincy Samus, P.h.D.. The Johns Hopkins and Broadmead teams worked closely for 18 months, designing an evidence-based program that would emphasize early assessment and intervention, which Johns Hopkins believes is critical to maintaining quality of life in older adults with dementia.
After several months of consideration, the Broadmead board of trustees, in August, accepted the Johns Hopkins' consultant report and approved the development and operation of their new Dementia Center of Excellence. The Center will assess, intervene and treat older adults with all stages of dementia as well as offer education and support for caregivers and families.
Johns Hopkins has been an innovator in health care practice and policy for more than 125 years. Modern medical education was born and revolutionized at Johns Hopkins as well as the development of countless health care innovations including:
Breast cancer surgery (1889)
Renal dialysis (1926)
CPR (1958)
And the first implantable and rechargeable cardiac pacemaker (1972)
Today, our clinicians, researchers and administrators continue to address the myriad challenges in health care, which now include patient safety and quality, population health, health care analytics, disease management, compliance and more.
This past year, more than 60 Johns Hopkins faculty consulted with 12 organizations on 19 different projects including the development of models to simulate pandemics and assess the impact of retail pharmacy chains in distributing vaccines and supplies in emergencies.
No matter if you are running a small hospital or a comprehensive health system, a large corporation, a health plan or a health ministry, your goal is to increase the quality of the health care you provide while driving down your health care costs. The challenges are many, and the solutions are not always evident or readily available. Find out more about the Johns Hopkins experts who can help your organization.