Your Workforce Deserves to Live Healthy and Happy…
Lower Health Care Costs and Better Support Your Employees, with Blossom
For everyone across the diabetes spectrum, keeping blood sugar in a target range and establishing long-lasting healthy habits can lead to an improved lifestyle.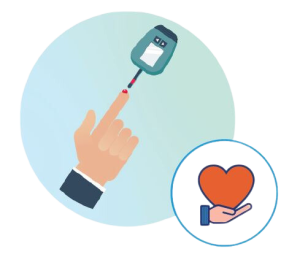 But many employees struggle to manage their blood sugar levels, leading to expensive (and challenging) health complications, high health care costs and low attendance at work.
That's why we created Blossom™.
Blossom is a digital health program that combines wellness coaching with biometric health-tracking to empower your employees to learn how to better manage their blood sugar, cultivate healthy lifestyle habits and quickly access optimized care.
The Proven Power of Health Coaching
Blossom's trained coaches are supportive allies who tailor personalized goals to each participant and encourage the use of social circles for support.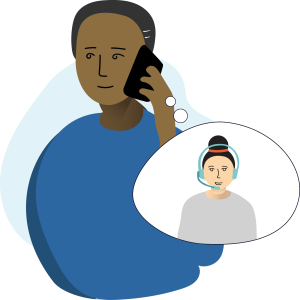 A Blossom coach can also provide coordination to care and help individuals build skills and resiliency to cope with the invisible burden.
This optimized support is both powerful and proven.
Research shows that 80% of people who receive coaching report increased self-confidence, and over 70% benefit from improved work performance and relationships.1
The positive impact Blossom can have on your culture and bottom line is undeniable.
What else makes Blossom unique?
Find out for yourself! Fill out the form below to download the Blossom Overview and learn how Blossom can positively impact your bottom line, and the well-being of your employees.
Please complete this quick form to download the Blossom Overview.
1Source: https://instituteofcoaching.org/coaching-overview/coaching-benefits