Solutions
Atlas of Pancreatic Pathology App
Free mobile teaching atlas with images, flashcards, and image-based quiz.
THE CHALLENGE
There is a lack of an easy-to-access and easy-to-carry tool that can help improve pancreatic diagnostic skills.
THE SOLUTION
The Johns Hopkins Atlas of Pancreatic Pathology app is a teaching atlas aimed at residents, fellows and practicing pathologists. It contains over 1,400 images and is composed of different modules. Viewing multiple examples of the same entity or feature on this large, rich image atlas will strengthen the users' diagnostic skills.
COMPONENTS
An interactive teaching algorithm
A searchable image atlas
A flash Cards module
An image-based quiz
OUTCOMES
Strengthened user pancreatic diagnostic skills
Better informed clinicians
Easy access to up-to-date information
Create your own image album
RESOURCES
Johns Hopkins Medicine News and Publications Pancreatic Cancer? There's an App for That
American Society for Clinical Pathology (ASCP) The Johns Hopkins Atlas of
Pancreatic Pathology App Review
Johns Hopkins Medicine News and Publications Anatomy of an App
WHY CHOOSE A JOHNS HOPKINS SOLUTION?
For more than 125 years, Johns Hopkins has led the way in both biomedical discovery and patient and population care. Faculty research most often leads to innovative protocols, programs and services, establishing the standard by which others follow and build upon. Our goal: make these innovations available beyond our walls to improve the health outcomes of individuals and populations—within our community and throughout the world.
QUESTIONS?
Contact us to learn more about this solution and how it can benefit your organization.
Get Solution
DEVELOPED BY: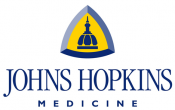 Get Solution