Because treating only physical illness is like putting a Band-Aid on a broken bone.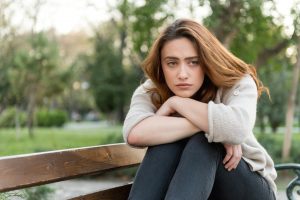 THE CHALLENGE
Research has shown that between 20% and 30% of employees and their dependents struggle with a behavioral health condition such as anxiety, depression and substance abuse. When these conditions are coupled with a chronic medical condition–like diabetes–health care costs for that individual can double or even triple. And employers often incur additional costs for disability and workers compensation claims as well as lost workforce productivity.
THE SOLUTION
Mental Health its part of a strategic approach to overall health & wellness. The Johns Hopkins Balance program identifies employees who are either at risk or experiencing a behavioral health condition. It directs them to the appropriate resources so they can get on the road to a healthier, more balanced life.

OVERVIEW
-
+
Behavioral health conditions, including substance misuse disorders, are a significant and widespread problem in the workforce:
30% to 40% of the U.S. population experiences mental health and substance misuse disorders at some point.
15% to 20% require professional care each year.
About 10% of workers are classified as heavy alcohol users.
Mental health and substance misuse disorders occur up to 25% of the time with chronic medical conditions.
60% to 80% of workplace accidents are attributed to stress, and it's estimated that more than 80% of doctor visits are due to stress.
About 67% of individuals with mental health conditions and substance misuse disorder do not receive adequate treatment.
Most people with behavioral health conditions delay seeking professional treatment for 10 or more years, during which time they are likely to develop additional problems.
Many factors contribute to inadequate treatment:
Social and workplace stigma
Lack of awareness of resources
Lack of availability of BH resources
Uncertainty about insurance and reimbursement policies
Workplace concerns, impact on job security, confidentiality, etc.
BEHAVIORAL HEALTH COSTS BY THE NUMBERS
-
+
According to Milliman Inc. report analyzing claims data from commercial market (Extracted from the 2014 Milliman, Inc. report Economic Impact of Integrated Medical-Behavioral Healthcare: Implications for Psychology):
The average cost of treating a person with diabetes
(w/out complications) is $811 per month.
This number increases to $1,775 per month when that person has a serious and persisting mental illness.
Patients with co-morbid substance use disorders are the most expensive to treat, raising the cost of care to $1,848 per month.Indirect Costs: Impact on Productivity
More days of work loss and work impairment are caused by mental illness than by other chronic health conditions, including arthritis, asthma, back pain, diabetes, hypertension and heart disease (Journal of Occupational and Environmental Medicine).
An estimated 500 million workdays are lost annually due to alcohol abuse.
Employees who use drugs are twice as likely to request early dismissal or time off and are two and a half times more likely to have absences of eight days or more.
Impact on Business Disability and Co-morbidity
Mental illness and short-term disability claims are growing by 10% annually;
Behavioral health issues can account for 30% or more of the disability burden for the typical employer;
53% of employers found that return to work is more difficult for employees suffering from psychiatric disorders than for general medical disability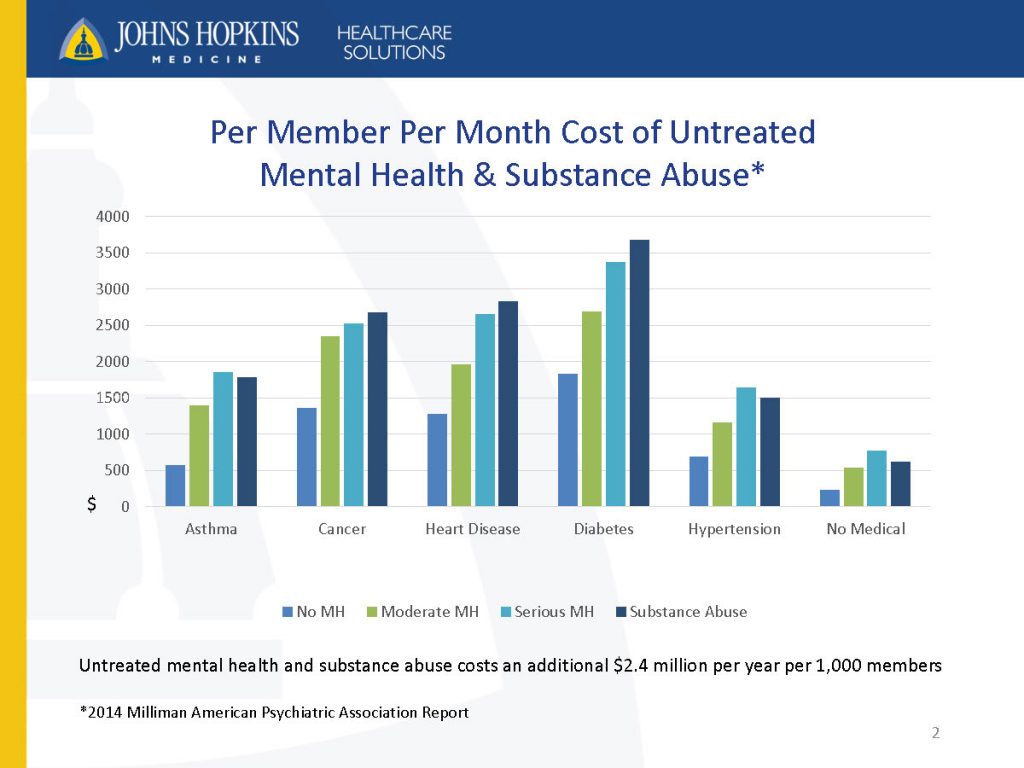 THE BALANCE PROCESS
-
+

The employee takes a confidential Behavioral Health Assessment (BHA), which determines where an employee is on his or her journey to good health.
Upon completion of the BHA, the employee is assigned a risk score. Moderate and high-risk scores trigger a real-time alert to a master's level clinical care coordinator who will review the results, may complete additional intake/psychosocial assessments, and then connects the employee to appropriate community resources.
TREATMENT WORKS
-
+
65% to 80% of individuals with mental health conditions will improve with appropriate diagnosis, treatment, and ongoing monitoring.
This success rate exceeds that found for many current common medical treatments for non-psychiatric illnesses.
National surveys of users of mental health services in the U.S. also have found that treatment is helpful from the patient perspective for more than 80% of people with mental health conditions.
Research shows that there's even greater indirect cost savings from providing appropriate treatment of mental heath conditions
and addictions.
MEDICAL DIRECTORS
-
+

Matthew E. Peters, M.D., assistant professor of psychiatry and behavioral sciences at the Johns Hopkins School of Medicine. His clinical specialty is in adult psychiatry, cognitive decline in older adults, and behavioral sciences. He is an associate editor for the International Review of Psychiatry and a managing editor of the Johns Hopkins POC-IT Psychiatry Guide.
Paul Kim, M.D., Ph.D., is an assistant professor of psychiatry and behavioral sciences at the Johns Hopkins School of Medicine.
WHY CHOOSE A JOHNS HOPKINS SOLUTION?
For nearly 130 years, Johns Hopkins has led the way in both biomedical discovery and health care, establishing the standard by which others follow and build upon. This is one of many faculty-developed programs, protocols and services provided by Johns Hopkins HealthCare Solutions to improve health outcomes and reduce the cost of care.
Contact us to learn more about this solution and how it can benefit your organization.