BETTER HEALTH IS ACHIEVED WITH
BLOSSOMTM FOR DIABETES MANAGEMENT.
Diabetes is costly — both in terms of the person's health and in real health care dollars. Whether you're a health plan, employer or health care provider, you are challenged to improve outcomes and reduce costs. You want to help those living with diabetes to more effectively manage their condition. Blossom from Johns Hopkins Medicine is ready to help.
From maintaining a balanced diet to exercising regularly and taking the right medications at the right time, success starts with implementing key lifestyle changes. Blossom provides a plan of action and a supportive team of experts to help make these changes much more manageable.
Blossom is an engagement program that helps to better manage diabetes, through healthy lifestyle adjustments, depending on an individual's needs. Developed by Johns Hopkins clinicians with expertise in chronic condition management and behavior change, Blossom helps people live healthier lives by providing the tools and support to simplify the management of their overall well-being.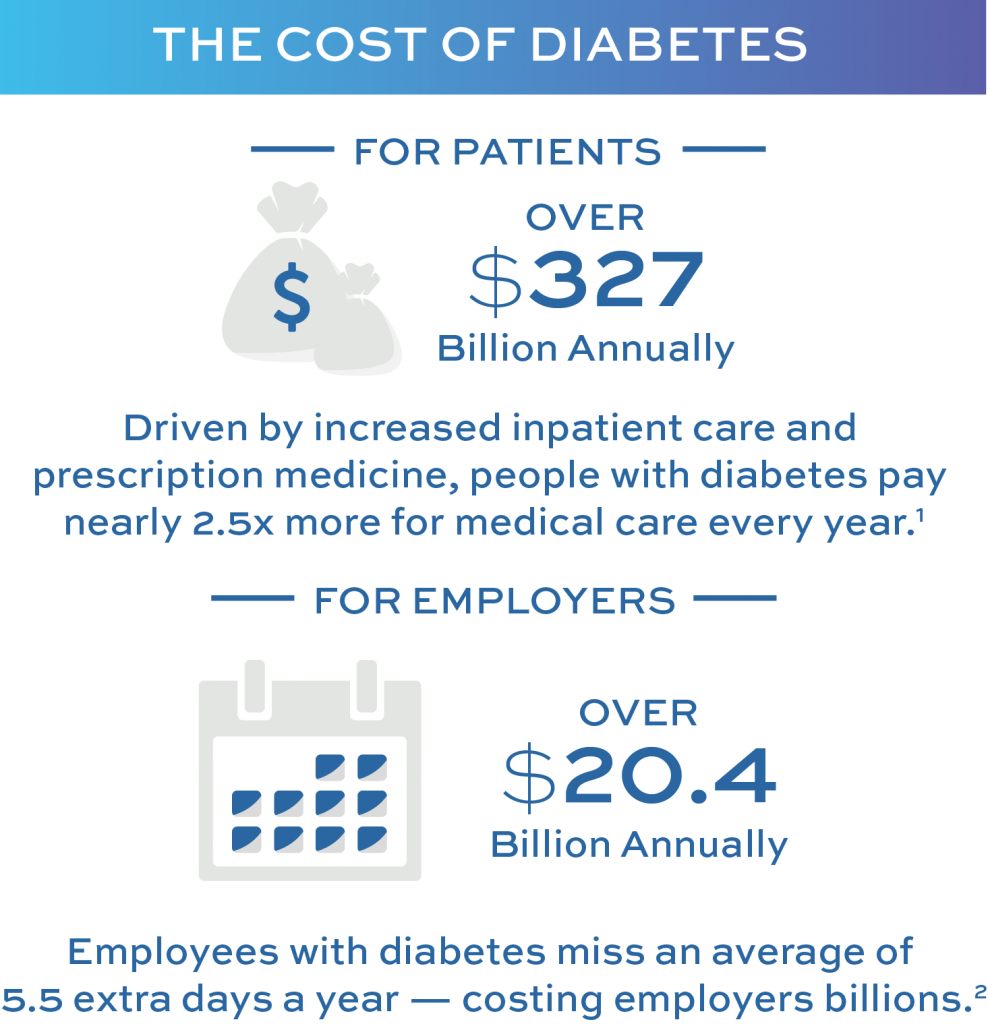 TURNING AWARENESS INTO ACTION
More than 1 in 10 U.S. adults have diabetes but 20% are unaware of their condition.3 Though signs of diabetes can begin to show early, it may take a person a while to recognize the symptoms. They may struggle with fatigue, vision changes or other impacts to their general wellness.
Our research-based lifestyle questionnaires help individuals assess their needs and identify stressors or behaviors that might be preventing them from taking the best possible care of themselves. Access to Blossom's personalized educational content ensures they stay updated on the information needed to live the healthier lifestyle they want.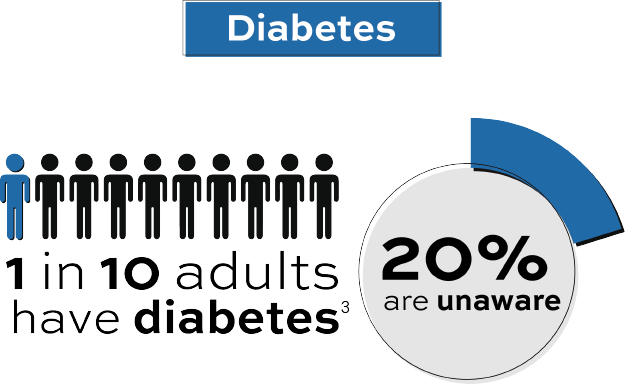 CONNECTING WITH SMARTER HEALTH MANAGEMENT
Blossom has everything your workforce, patients or members need to stay organized, up to date and accountable. Track weight, food, sleep and activity, and connect to apps — all in one seamless solution. Data can be entered manually, or automatically synced to a glucometer or Fitbit®.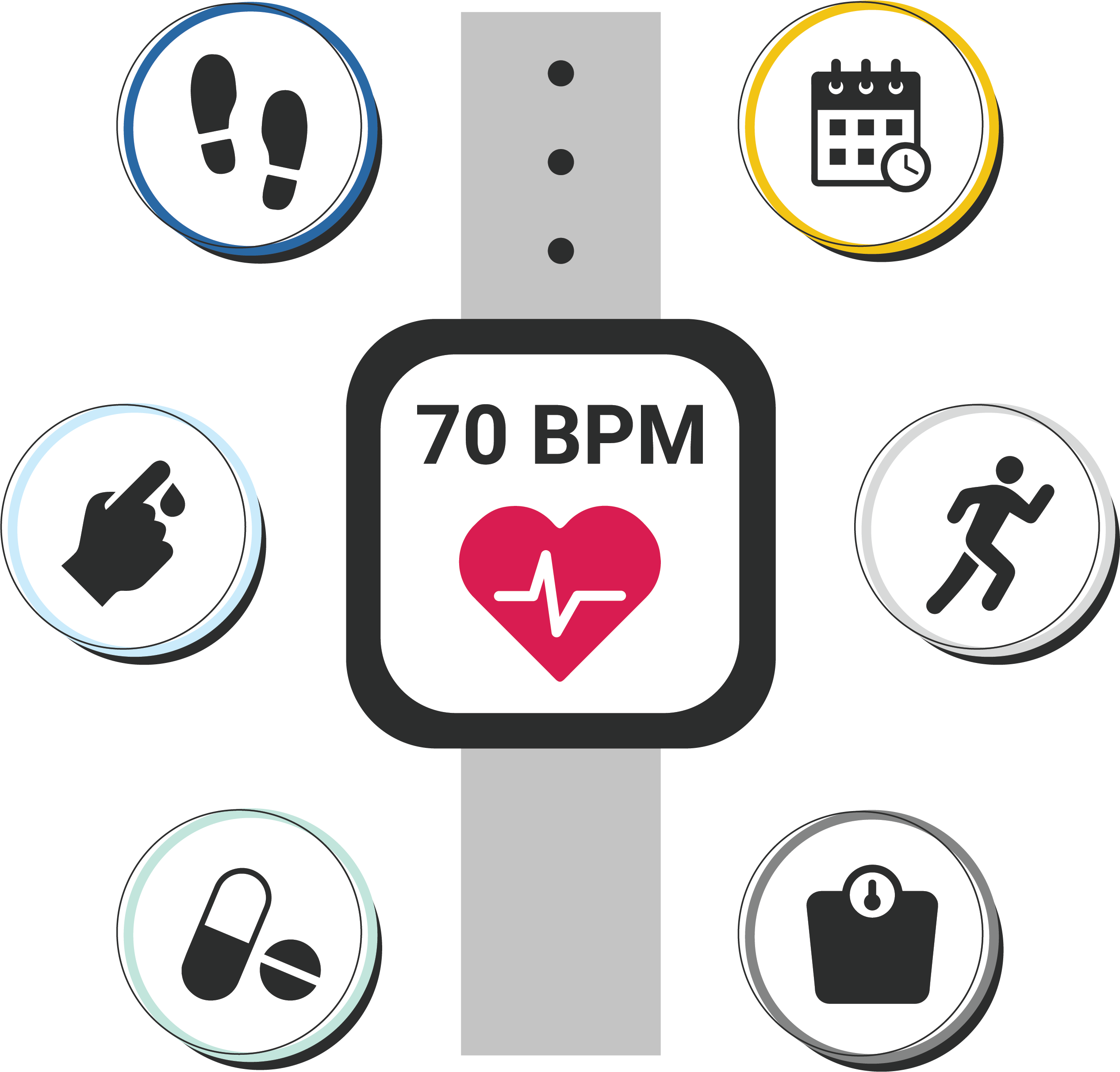 A TEAM OF EXPERTS TO HELP STAY ON TRACK AND IN CONTROL
Diabetes can be tough to manage, and even more difficult to manage alone. That's why Blossom provides users a support team: A Personal Coach to answer questions every step of the way. And a Care Coordinator to assist with passing on the right information and finding the right providers. There's also an Extended Care Team of nutritionists, pharmacists, mental health providers and physical therapists available for more help. And since every bit of support makes a big difference, family and friends will be able to offer motivation, encouragement and accountability.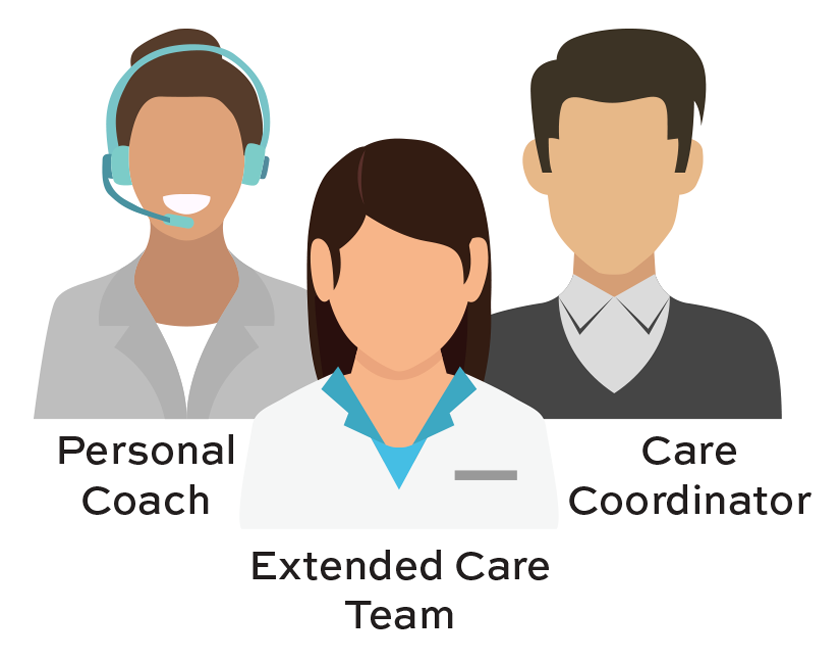 CERTAIN FACTORS PUT PEOPLE AT A HIGHER
RISK FOR TYPE 2 DIABETES
A PERSONALIZED PLAN FOR SUCCESS
Through comprehensive knowledge questionnaires, individualized educational content, streamlined biometrics, data tracking, behavior change and self-management techniques — and including social circles for moral support — Blossom gives people what they need to simplify and amplify the management of their condition.
PUTTING PEOPLE BACK IN CONTROL
Diabetes self-management, education and support have been scientifically proven to help people with diabetes lower their risk of complications and improve health outcomes.4 Blossom adapts to the needs and preferences of every individual to help them take control of their health, so they can take charge of their lives.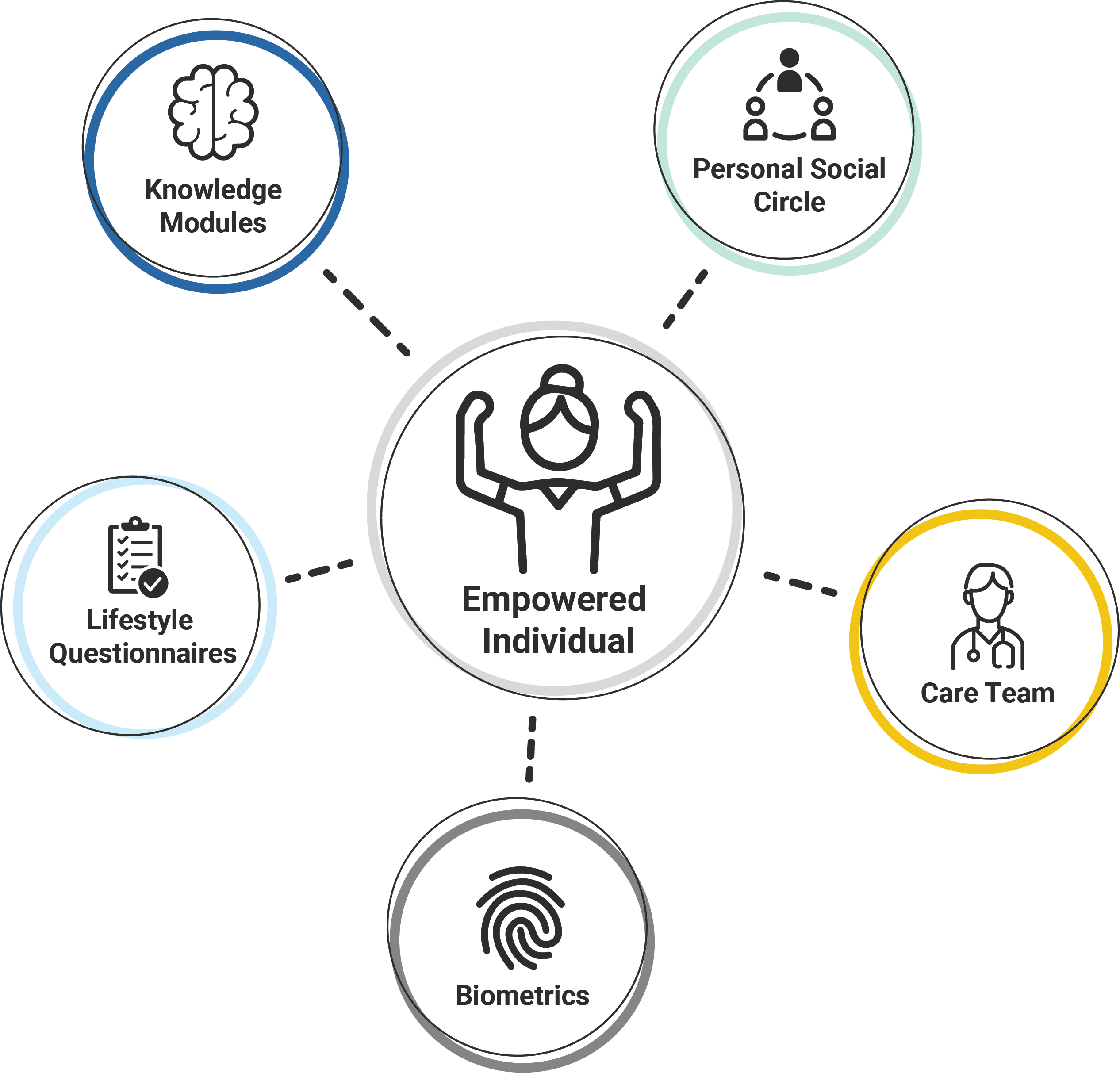 EXPLORE OUR BROCHURE AND LEARN MORE ABOUT THE ADVANTAGES OF BLOSSOM.
BROCHURE
TALK TO AN EXPERT ABOUT BRINGING BLOSSOM TO YOUR EMPLOYEES, PATIENTS OR HEALTH PLAN MEMBERS.
CONTACT US