DECIDE is the only evidence-based, self-paced, diabetes self-management program for adults, based on a problem-solving training model.
FELICIA HILL-BRIGGS, PH.D., INTRODUCES DECIDE
THE CHALLENGE
Diabetes is the 7th leading cause of death in the U.S. and about 95% of those diagnosed have type 2 diabetes. Health care costs for those with diabetes are 2.3 times greater than those without. In the last 20 years, the number of adults diagnosed with diabetes has more than tripled as the American population has aged and become more overweight or obese.
Patients often struggle with diabetes self-management, and poor self-management results in poorer clinical outcomes. Patients rely on their health care providers for help, yet practitioners very often lack the tools to provide patients the self-management training and behavior change support they need.
INFOGRAPHICS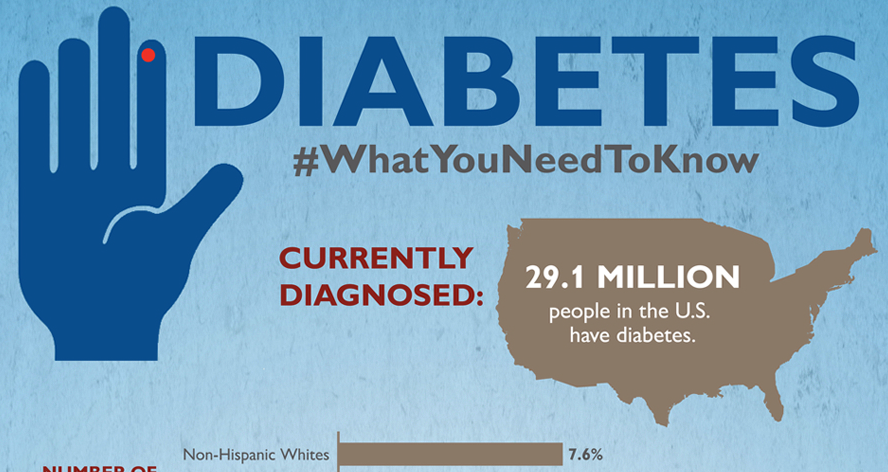 THE SOLUTION
DECIDE is a literacy-adapted, self-paced, self-management program to help adults learn how to change everyday behaviors to better manage their type 2 diabetes. DECIDE enhances health behavior change, trains patients in-person or online, and improves clinical outcomes. 
DECIDE meets American Diabetes Association and American Association of Diabetes Educators standards for psycho-social and self-management behavioral interventions.
OUTCOMES
Lower A1C levels
Lower blood pressure
Lower cholesterol
Improved knowledge of diabetes and cardiovascular disease
Increased ability to problem-solve health-related problems
Better self-management behaviors (e.g., medication adherence, healthy eating, physical activity, self-monitoring)
OVERVIEW
-
+
Incorporating the seven core diabetes-self-management behaviors, the DECIDE program facilitates adherence and maintenance by teaching patients problem-solving as a key skill for behavior change and for incorporating self-management activities into their everyday lives. DECIDE is the only self-paced, literacy-adapted, diabetes self-management program for adults, based on a problem-solving training model. Delivered by the health care practitioner, the curriculum includes a brief patient education module, followed by a series of modules focused on training patients in problem-solving as a behavioral change method for managing barriers and improving health behaviors. 
Evidence-based reviews have revealed less effective outcomes for other programs. It addresses several policies and clinical practice recommendations that other diabetes programs do not:
Developed and tested with high-risk patient populations
Adapted for suitability and effectiveness with persons with low literacy and functional impairments (i.e. vision impairment, cognitive impairment) that otherwise can impede learning
Meets Institute of Medicine chronic care model and Agency for Healthcare Research and Quality recommendations for patient self-management support programming
FINANCIAL IMPACT OF DIABETES
-
+
In 2012, 29.1 million Americans, or 9.3% of the population, had diabetes. Of the 29.1 million, 21.0 million were diagnosed, and 8.1 million were undiagnosed. In 2012, 86 million Americans age 20 and older had prediabetes; this is up from 79 million in 2010. Health care costs for those with a diabetes diagnosis are 2.3 times greater than those without diabetes.
According to the American Diabetes Association, the total estimated cost of diagnosed diabetes in 2012 was $245 billion including $176 billion in direct medical costs and $69 billion in reduced productivity.
The largest medical expenditures include:
hospital inpatient care (43% of the total medical cost)
prescription medications to treat complications of diabetes (18%)
anti-diabetic agents and diabetes supplies (12%)
physician office visits (9%)
nursing/residential facility stays (8%)
For the cost categories analyzed, care for people with diagnosed diabetes accounts for more than 1 in 5 health care dollars in the U.S., and more than half of that expenditure is directly attributable to diabetes.
Indirect costs include:
increased absenteeism ($5 billion)
reduced productivity while at work ($20.8 billion) for the employed population
reduced productivity for those not in the labor force ($2.7 billion)
inability to work as a result of disease-related disability ($21.6 billion)
lost productive capacity due to early mortality ($18.5 billion)
DECIDE helps reduce these costs by addressing the problem of poor disease self-management through teaching patients that problem solving is a self-management skill, and facilitating improved adherence to these behaviors.
TEACHING PATIENTS
-
+
People learn differently and have different ways of accessing information. That's why DECIDE is available in both in-person and online formats, which can be offered separately or in combination.
DECIDE in-person
Can be conducted in a group or individual format and in a variety of settings.
Benefits for Providers:
Well-suited for health care professionals seeking an on-site program for their setting

Guides groups or individuals through the DECIDE curriculum

Program can be scheduled for weekly or bi-weekly sessions

Sessions can be held in a variety of health care and community settings
Ideal for Patients Who:
Prefer an in-person educational experience

Have limited access to the internet or computers, or who are non-users

Have lower health literacy, low vision, or other functional limitations
DECIDE online
Uses a cloud-based platform to deliver the clinically-validated program to patients anywhere, on any device, at any time.
Benefits for Providers:
Enrolls patients and manages their progress through an interactive dashboard

Improves patient engagement and satisfaction with text and two-way video communication

Measures and reports on quality outcomes data

Scalable for managing an unlimited number of patients

Integrates with all major EHRs
Ideal for Patients Who:
Need flexibility to log-in and learn from any location, at any time

Prefer to move through a self-directed program to progress at their own pace

Seek interactive and engaging digital content

Want to revisit modules multiple times
TRAINING TRAINERS
-
+
The DECIDE Training Workshop trains health care providers in how to use this curriculum with patients in a wide range of clinical and community settings.
Contact us for more details and the upcoming train-the-trainer workshops.
DEVELOPMENT
-
+
DECIDE was developed through many years of research with people with multiple chronic conditions, both in clinic settings and in community samples. The impact of the DECIDE intervention has been tested through multiple randomized controlled trials over the past decade. Effectiveness of the DECIDE program is based on four categories of outcomes:
Disease-specific clinical outcomes (e.g.  A1C, blood pressure, cholesterol)
Patient knowledge of disease self-management and patient health-related problem-solving skills
Patient behavior change for self-management (e.g. self-monitoring, medication taking adherence, nutrition, physical activity)
Patient experience (e.g. satisfaction, ease of use of the program, helpfulness of the program)
DECIDE has proven effective across each of these metrics of success.
BROCHURE
-
+
Download the Johns Hopkins DECIDE Diabetes Management Program Brochure
INNOVATOR
-
+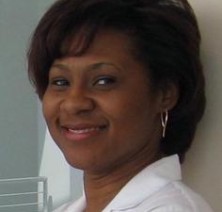 Felicia Hill-Briggs, PhD, is professor of medicine in the Division of General Internal Medicine at the Johns Hopkins University School of Medicine. Her research focuses on diabetes self-management, behavioral intervention, health disparities, neuropsychology, and functional impairment and disability. Dr. Hill-Briggs is an expert and national leader in diabetes and patient self-management. Her research, has won scientific awards, and has received Telly Awards for patient education and wellness.
WHY CHOOSE A JOHNS HOPKINS SOLUTION?
For nearly 130 years, Johns Hopkins has led the way in both biomedical discovery and health care, establishing the standard by which others follow and build upon. This is one of many faculty-developed programs, protocols and services provided by Johns Hopkins HealthCare Solutions to improve health outcomes and reduce the cost of care.
Contact us to learn more about this solution and how it can benefit your organization.