Free Infographic- Managing Cancer at Work: By the numbers
Get Solution
For 1 in 2 men, and 1 in 3 women, life-threatening cancer is in the future. Many of us will be working at the time of diagnosis, all hoping for a cure and that our lives will be as normal as possible as we go through treatment and strive for that cure.
To download a free copy of the Managing Cancer at Work infographic, please log in or register to this site by clicking the "Get Solution" button.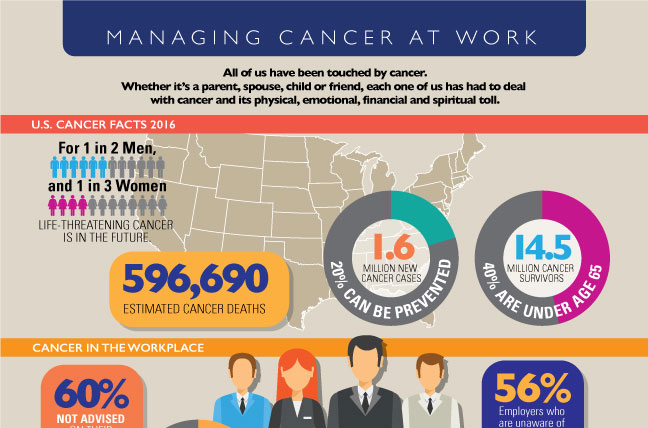 The Managing Cancer at Work program can make a difference in the lives of your employees who are facing a cancer diagnosis, or are caring for someone with cancer.