Stressed out?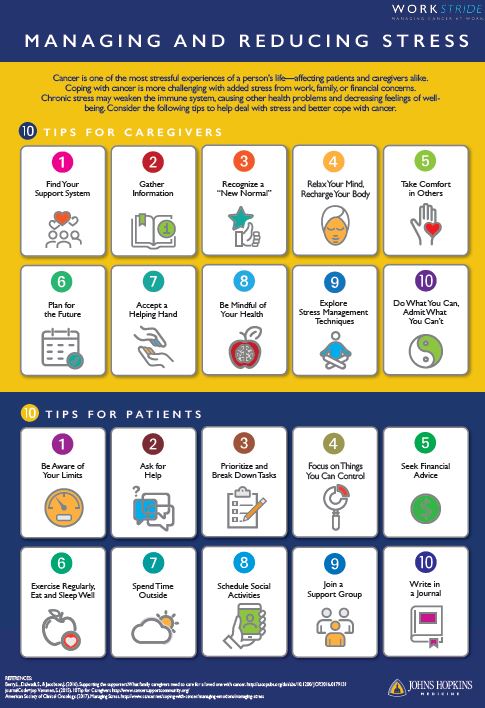 Whether you're trying to keep healthy, care for someone with cancer or manage your own diagnosis; cancer is stressful and chronic stress can weaken the immune system. Read some tips from our Work Stride Nurse Navigators to help reduce and cope with stress better.
Interested in learning more? Visit www.WorkStride.org.
Click here to view the stress reduction tips.