What's the Future of Health Data Analytics?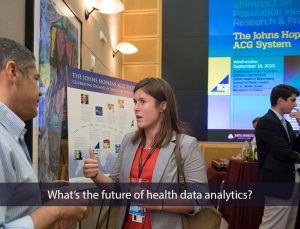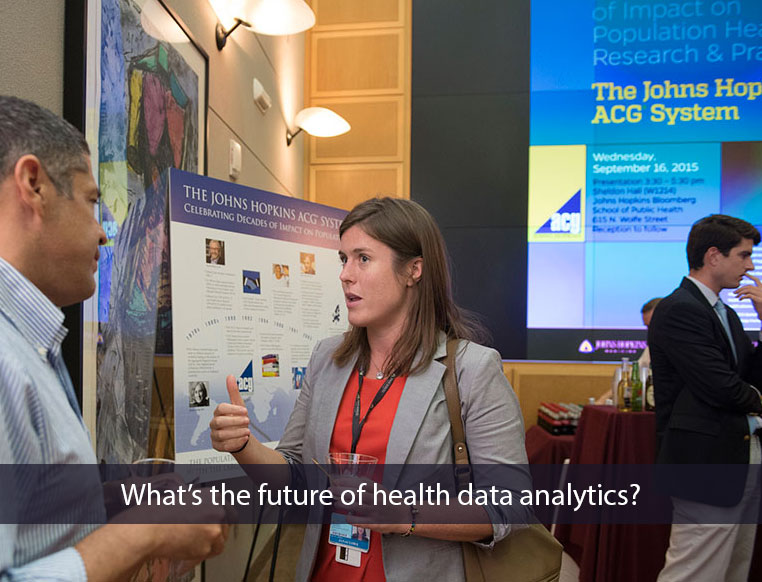 Key health reforms are being implemented, and predictive modeling and risk adjustment are at the center of these changes.
Stay informed of the latest developments in risk adjustment and predictive modeling. Join Johns Hopkins population health experts and fellow ACG System users from all over the world at the ACG® System's 2018 International Conference: Bridging the Continuum of Care, April 22-25, in San Antonio, Texas.
Speakers
The Keynote Address will be given by Professor Jonathan Weiner, Dr.PH, who leads the Center for Population Health IT (CPHIT) team, a new interdisciplinary research and development center at Johns Hopkins. His topic will be Analytics and big data in support of the social & medical health of populations: The ACG System today and tomorrow.
A second Keynote Address will include contributions from Jonathan Mathieu, PhD, VP of Research & Compliance/Chief Economist, Center for Improving Value in Health Care (Colorado) and Gunnar Nelson, Health Economist, Minnesota Community Measurement. They will present their work Exploring & Understanding Impacts of Risk Adjustment Across Regions. The session will discuss how the presenters have worked collaboratively over the past four years, including lessons learned and pitfalls discovered while applying the ACG System risk adjustment methodology to produce national benchmarks.
Additional presenters will include Dr. Martha Sylvia, PhD, MBA, RN, President and CEO of ForestVue Healthcare Solutions and Associate Professor at the Medical University of South Carolina College of Nursing, and Dr. Ines Vigil, Vice President of Advanced Analytics at Priority Health. They will discuss their work to support public health surveillance and their strategy for structuring ACG System outputs to monitor key surveillance indicators over time.
Starfield Award
A highlight of this year's conference is the presentation of the biennial Starfield Award, recognizing those who best use the ACG System to address multi-morbidity, reduce care disparities and improve population health.
The Johns Hopkins ACG System has been impacting population health research and practice for more than 30 years. ACG System users are among the leaders in the application of predictive modeling and risk adjustment within pilot projects and outcomes evaluation.
Who's Attending
ACG System Users
Discover new functionality offered in latest and upcoming versions that might integrate and improve your existing uses of the ACG System
Share experiences with other users innovating applications of the ACG System
Interact with your account representative and other ACG System leadership interested in your unique experiences and challenges
General Attendees
Learn how to apply predictive modeling to stratify your population and identify the best candidates for your intervention programs
See how the rest of the world is dealing with challenges
Network with population health experts and industry leaders in the areas of predictive modeling and risk adjustment
Meet and interact with various Johns Hopkins faculty and staff including the ACG System team, faculty from the Johns Hopkins School of Public Health, and researchers from The Johns Hopkins Center for Population Health IT (CPHIT)
For More Information
For general questions or information about the ACG System International Conference, please email Anna-Marie Mitchell.
For registration and payment information, please email Tonya Farling or call her at 717-703-6095.