Analytics & Outcomes
POPULATION HEALTH ANALYTICS
Johns Hopkins plays an active role in improving the health and wellness of populations. From governments to large employers we have a holistic approach to population health, starting with an analysis of your current status to set a baseline. We then identify performance gaps and recommend the appropriate plan of action to improve your population's health. Some time after the recommended interventions have been put in place, the Johns Hopkins team will once again (and periodically) analyze your population's status and show you the outcomes of our combined efforts.
Contact us today, and see how Johns Hopkins can improve your population's health and impact your organization with a positive ROI. Let's talk about how our population health programs can analyze your employee population, train your team to implement proved behavioral interventions and produce outcomes measurements that allow you to accurately evaluate your programs and progress.
JOHNS HOPKINS ACG® SYSTEM
One such analytic approach is the Johns Hopkins ACG System. This is a unique morbidity measuring approach that improves accuracy and fairness in evaluating provider performance, identifying patients at high risk, forecasting health care utilization and setting equitable payment rates. It is available for all types of users, including those from the commercial, governmental, and academic spheres.
The ACG System explains and predicts how health care resources are delivered and consumed. It identifies persons who are likely to become high-resource users or to become hospitalized, provides important clinical context to aid in managing patient care, and makes available customized models unique to each organization.
INFOGRAPHIC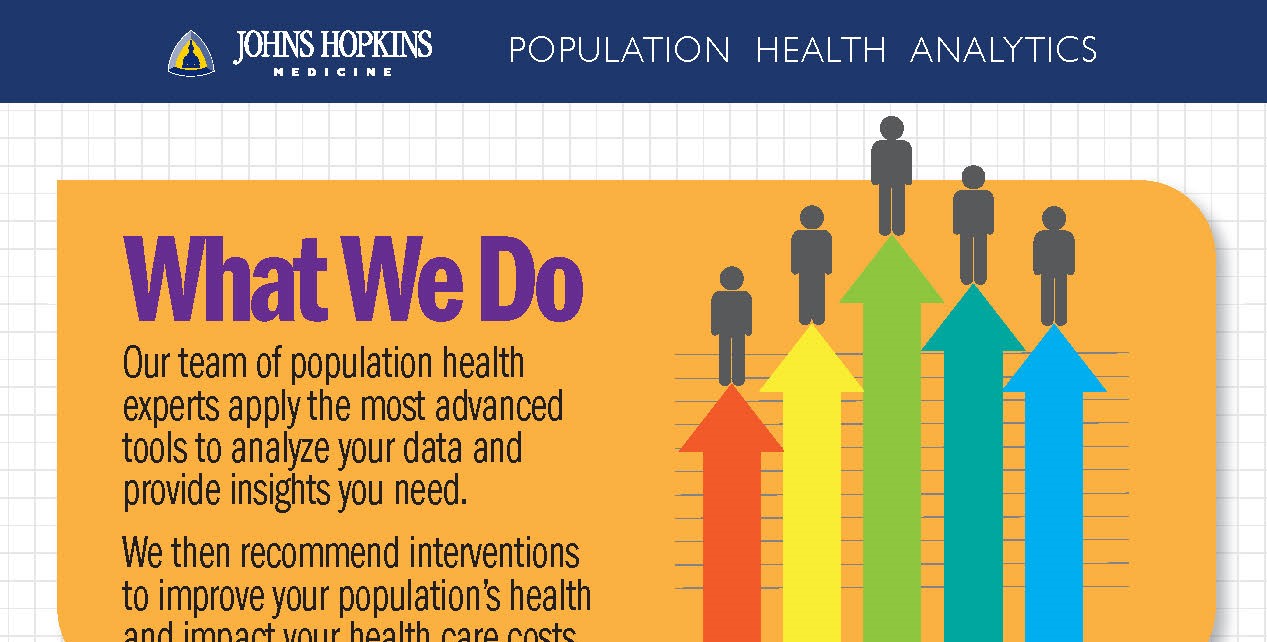 For more information, please Visit the ACG System website