The Importance of Safe Cancer Screenings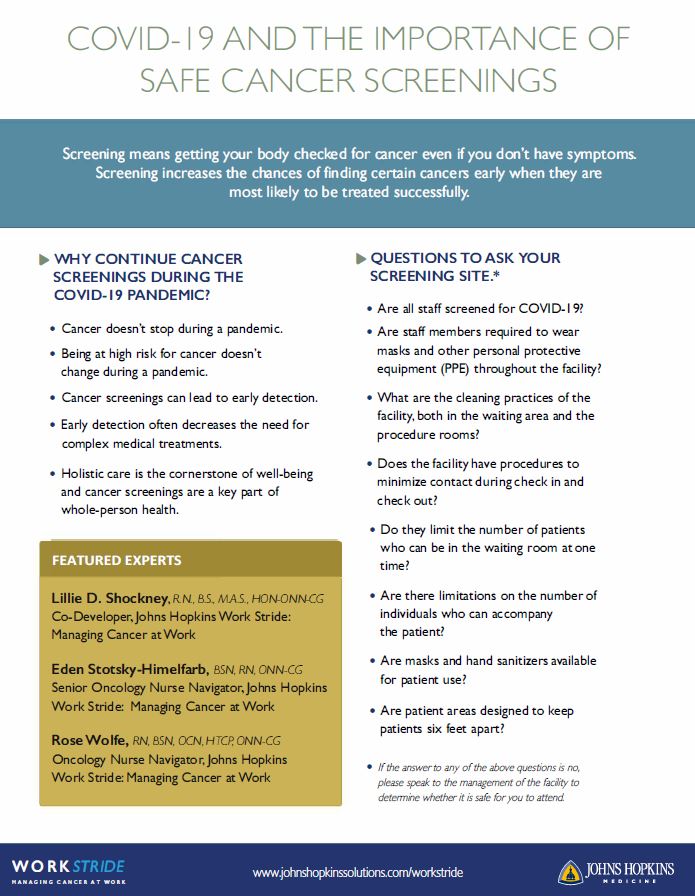 Cancer doesn't stop during a pandemic. That's why cancer screening – getting your body checked for cancer even if you don't have symptoms – continues to be so important, even during the pandemic.
See our questions to ask your screening site.
Interested in learning more about encouraging cancer screening in your workplace? Visit www.WorkStride.org.
Click here to download the questions.