New National Academy of Medicine Report Examines Taking Action on Clinician Burnout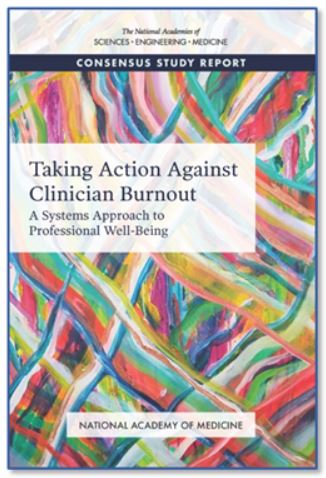 On October 23, 2019, the new National Academy of Medicine report, Taking Action Against Burnout: A Systems Approach to Professional Well-Being, was released.
The report examines the scientific evidence regarding the causes of clinician burnout as well as the consequences for both clinicians and patients, and interventions to support clinician well-being and resilience. 
To read key messages from the study and to link to the full report, click here.