Promoting early rehabilitation for pediatric ICU patients.


Dr. Sapna Kudchadkar Introduces PICU Up!
IMPROVING OUTCOMES
PICU Up! was developed at the Johns Hopkins Children's Center over a 2-year period of methodical protocol implementation and review including pre-and post-launch testing by caregivers in every clinical discipline across the PICU. Study results demonstrated that a bundled intervention to create a healing environment in the PICU with structured activity and mobility is safe, feasible, and may have benefits for short- and long-term outcomes of critically ill children.
PICU Up! TOOLS AND RESOURCES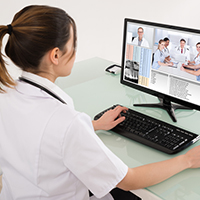 PICU Up! E-Learning Modules ($175-$250)
Integrate our foundational courses focused on developing and sustaining the PICU Up! program into your institution's learning management system.
Complimentary PICU Up! Toolkit ($0)
Supports the implementation of PICU Up! within your hospital 
PICU Up! Clinician Guide (Coming Soon)
Johns Hopkins Medicine's PICU Up! Clinician Guide provides educational materials and fast facts to aid the implementation of PICU Up! within your hospital
AMP Services
WHY CHOOSE A JOHNS HOPKINS SOLUTION?
For more than 125 years, Johns Hopkins has led the way in both biomedical discovery and patient and population care. Faculty research often leads to innovative protocols, programs and services, establishing the standard by which others follow and build upon. Our goal: bring our knowledge and discovery to the world to improve the health outcomes of individuals and populations, improve the patient and provider experience, and reduce the cost of care.
Contact us to learn more about this solution and how it can benefit your organization.