An innovative health care benefit program that supports employees and their managers.
LILLIE D. SHOCKNEY, R.N., B.S., M.A.S INTRODUCES
Johns Hopkins Work Stride: Managing Cancer at Work
THE CHALLENGE
For 1 in 2 men and 1 in 3 women, life-threatening cancer is in the future. Many of us will be working at the time of diagnosis, all hoping for a cure and that our lives will be as normal as possible as we go through treatment and strive for that cure.
THE SOLUTION
Work Stride: Managing Cancer at Work is a benefit program that provides comprehensive information and nurse navigator support to help employees and managers understand and navigate the cancer journey. This approach keeps employees informed, engaged, and feeling supported.
BENEFITS
Provides employees support:
Talking to your manager about your diagnosis
Talking to colleagues about your condition
Understanding your cancer-related health care benefits
Understanding cancer-related government subsidies
Working during treatment
Managing your life when you are the caregiver
Keeps employees informed about:
Risk factors, diagnoses, treatments
Early warning signs
Value of regular cancer screening
INFOGRAPHICS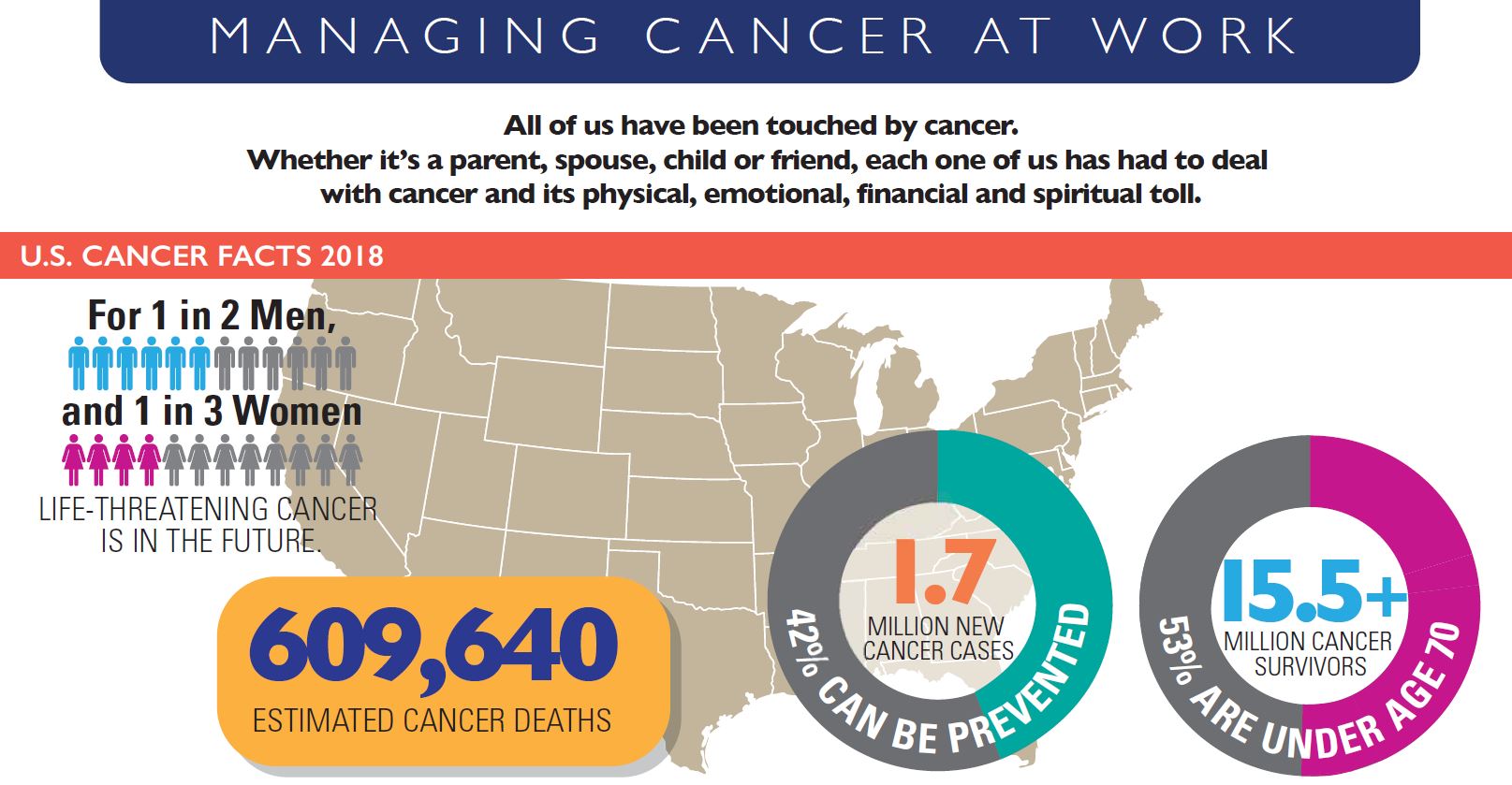 CASE STUDY:
PAYING ATTENTION TO CANCER PAYS OFF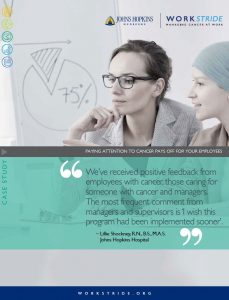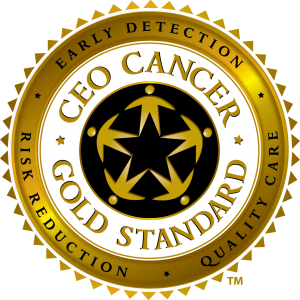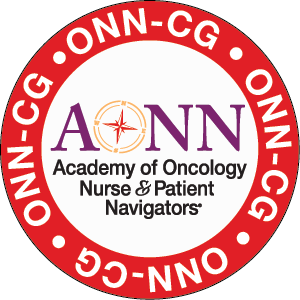 FEATURES
-
+
Provides personalized nurse navigation and follow up
Enables managers and employees to identify viable work options
Informs employees about risk factors and early warning signs
Supports caregivers with needed information and tools
Includes a Managers section with relevant information
Reports on website utilization, nurse navigator engagement
VIDEOS
-
+
Learn about the unique advantages of this health benefit program
FIGHTING CANCER ON THE JOB
Two patients recount their fight against cancer while working.
WHY CHOOSE A JOHNS HOPKINS SOLUTION?
For nearly 130 years, Johns Hopkins has led the way in both biomedical discovery and health care, establishing the standard by which others follow and build upon. This is one of many faculty-developed programs, protocols and services provided by Johns Hopkins HealthCare Solutions to improve health outcomes and reduce the cost of care.
Contact us to learn more about this solution and how it can benefit your organization.