Solutions
Caring For The Caregiver
DR. ALBERT WU INTRODUCES
Caring For The Caregiver
THE CHALLENGE
"Second victims" or health care providers having difficulty coping with their emotions after patients' adverse events vary in prevalence from 10.4% up to 43.3%. Common reactions can be emotional, cognitive, and behavioral, but little is done to help health care workers cope with adverse events.
THE SOLUTION
The Caring for the Caregiver solution provides guidance on setting up the program, teaches a multi-disciplinary team of volunteers to respond and support a team member involved in an unanticipated patient event, stressful situation, or patient-related injury and who is himself or herself "traumatized" by the event, and provides ongoing support to organizations implementing the program.
COMPONENTS
Lead by Johns Hopkins experts, this two-day workshop trains the trainers bringing Caring for the Caregiverto their facility. Workshop includes:
Strategies for leadership buy-in and to navigate operational challenges
How to recruit and retain peer responders
How to improve their skills
Strategies for rolling out and sustaining Caring for the Caregiver
Participants will also receive all the materials to support the program including:
The Rise Assessment Roadmap—an online checklist of items needed to successfully bring RISE to your organization
Articles, sample policies, sample organizational charts, resource lists, and sample cases
Learning quizzes, forms, and templates to engage colleagues to become Caring for the Caregivervolunteers and to use the service
Training exercises, hints and tips to help guide you as you bring Caring for the Caregiverto your colleagues
DETAILS
"Second victims" are health care providers who are involved with patient adverse events and who subsequently have difficulty coping with their emotions. There has been little attention to helping health care workers cope with adverse events. Based on the Johns Hopkins RISE program, Caring for the Caregiver provides guidelines for interested individuals to seek and secure buy-in from their hospital leadership to implement the program in addition to workshops and materials to train peer responders in how to adapt and create a support infrastructure. Participants will also learn how to implement RISE in their institution and receive support once the program is adopted.
SOLUTION OVERVIEW: 1-page summary to share with your colleagues.
WHY CHOOSE A JOHNS HOPKINS SOLUTION?
For more than 125 years, Johns Hopkins has led the way in both biomedical discovery and patient and population care. Faculty research most often leads to innovative protocols, programs and services, establishing the standard by which others follow and build upon. Our goal: make these innovations available beyond our walls to improve the health outcomes of individuals and populations—within our community and throughout the world.
QUESTIONS?
Contact us to learn more about this solution and how it can benefit your organization.
Contact Us
DEVELOPED BY: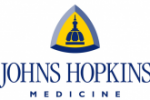 Contact Us